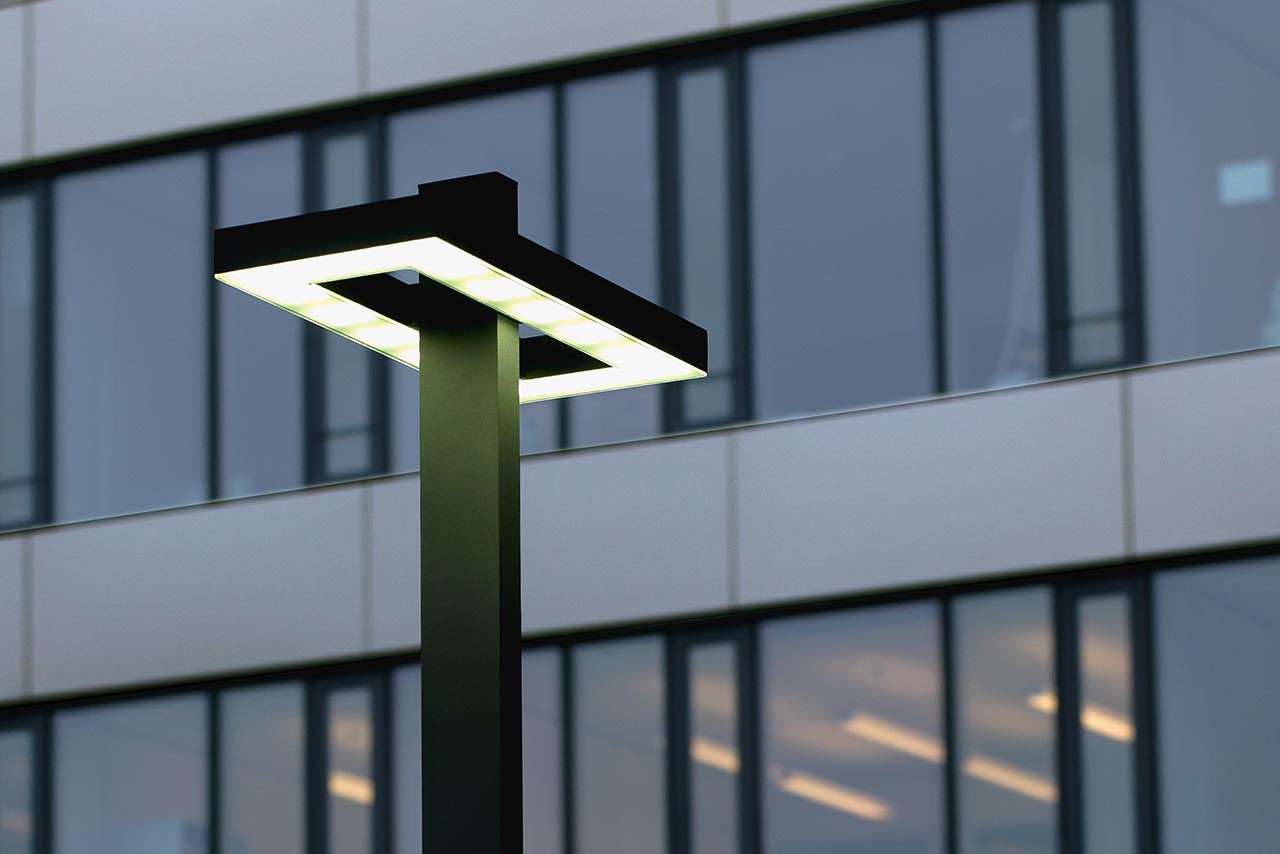 Albert Energy supply – safe & practical sockets for outdoor use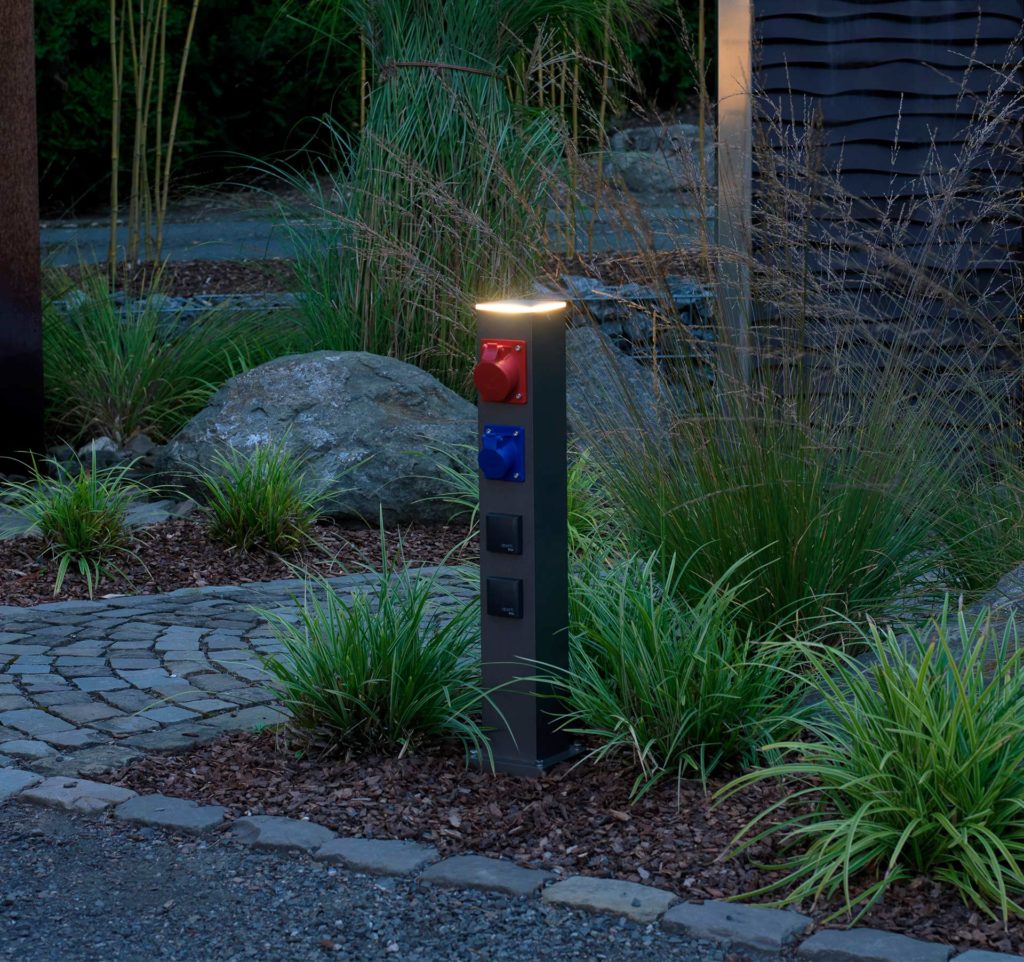 Albert energy supply: powerful ideas for gardens, terraces and paths
The energy supply for your outdoor areas should be safe and uncomplicated. At Albert Leuchten, you'll find energy supply systems that also look great. Our socket columns, energy columns and socket light columns harmonize with any form of garden design. This is partly because our products score with a timeless and simple design. Meanwhile, the inner values impress with tested safety and clever power ideas!
Convenient and safe energy supply for garden & terrace
A well thought-out power supply makes life in the garden much more pleasant. This applies both to relaxing hours on the patio at home and to gardening with electrical equipment. If you first have to laboriously take care of an adequate power supply before mowing the lawn, you will quickly lose the desire to regularly trim the greenery.
Yet the power supply for your garden is quite simple to plan and implement. Position our socket columns, energy columns or socket skewers at strategically important places and the safe and practical power supply in your garden is already permanently guaranteed. You will quickly appreciate these useful energy providers!
Albert socket columns – practical energy supply for outdoors
Electrify your garden with the practical energy management systems from Albert Leuchten. With them, you get electricity where it is needed. The solid columns made of robust stainless steel blend inconspicuously into flower beds, lawns, patios or lounge corners. With our socket columns, both gardening work and leisure hours in your green oasis become much more pleasant. The convenience of fixed power outlets offers great advantages in many life situations. Be it at the barbecue with friends or when cleaning the car, trimming the hedge or taking care of the lawn.
At the same time, you can be sure that socket columns from Albert Leuchten will work reliably even in bad weather. We have designed the inner workings of the power supply so that heat, cold and moisture do not pose any danger to the live parts. We produce for your safety with the greatest care – and "made in Germany". Even the installation of our energy supply systems is extremely simple, thanks to ready-to-connect mains terminals and supplied mounting plate made of cast aluminum.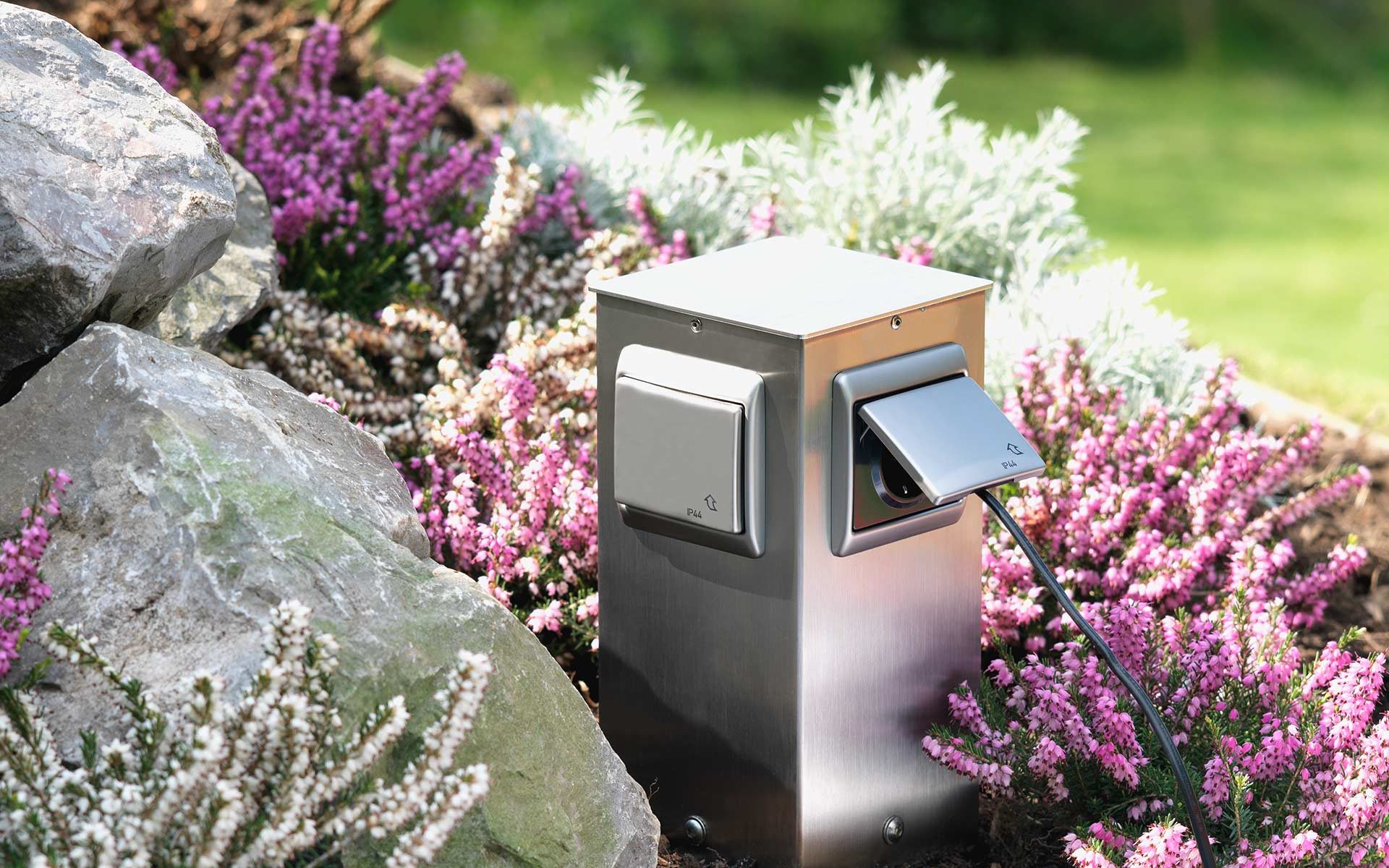 Albert energy columns – much more than just earthed sockets
With the energy columns from Albert Leuchten, you have completely new possibilities for energy supply in the garden. Design your desired product and select different connections for an energy column. Easily charge e-bikes, e-scooters or even e-cars. Or use our energy column to supply your caravan with electricity.
We deliver individual energy columns with up to seven inserts. Choose your very own power supply from all common socket formats. Optionally, we also equip the E-pillars with a water connection. For commercial users, we also carry power columns with integrated distribution boards and residual current circuit breakers. These pillars are ideal for use at campsites, outdoor events or public parking areas.
Albert socket spikes – flexible power supply for gardens, allotments and co.
Another practical solution for the power supply of your garden are socket spikes from Gebrüder Albert. The ground spikes with socket(s) and cable can be used wherever electricity is needed in your garden. With a flick of the wrist, our socket skewers can be positioned near a consumer. You can watch gripping TV soccer broadcasts on the terrace, pool pumps get the necessary drive and the vacuum cleaner for car maintenance is ready for use without any conversions.
Socket skewers are suitable in the summer season for the electric barbecue and in winter for atmospheric Christmas lighting. Thanks to high IP protection class, wind and weather cannot harm our products. Their safety is guaranteed at any time of the year.
All insulations on the portable power supplies comply with German standards. Our socket skewers are also well protected against splashing water. Thanks to continuous controls, every product leaves our factory in impeccable condition.
Convince yourself of the excellent quality of our energy suppliers and plan the power distribution in your outdoor facilities with products from Albert. In our annual catalog you will find countless suggestions for power distribution in outdoor areas. We will be pleased to advise you!