Country style lamps for outdoor use – everlasting beauties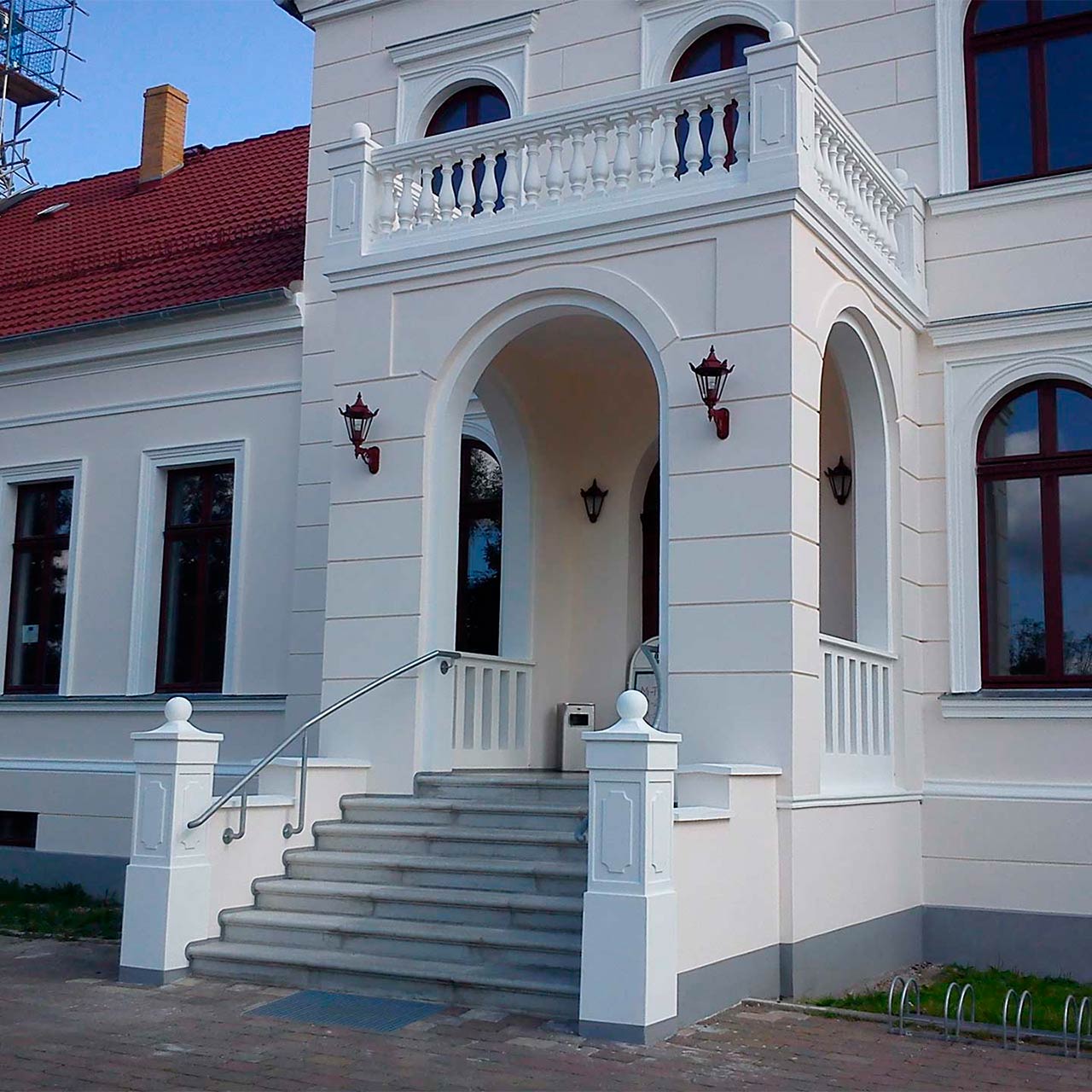 A country style outdoor light fixture looks distinctly classy and gives gardens a quaint and cozy appearance. The country style, also known as cottage style, is based on the design of British fishing or farm houses (cottages). The traditional character of these houses still inspires today.
In the country house style, mainly classic materials are used. That's why our country style lamps are made of materials that perfectly reproduce original designs.
Albert country style lamps: durable quality made of cast aluminum
All our country style outdoor lamps are manufactured in our factory in Fröndenberg, Sauerland. The material used is high-quality cast aluminum. We refine this with different surface colors.
In contrast to brass, aluminum offers a great advantage. It is significantly lighter. This aspect is particularly relevant for country style lamps that are mounted on a wall or ceiling.
Mounting these "lightweights" is easier and safer. In addition, aluminum remains rust-free and weather-resistant even after years.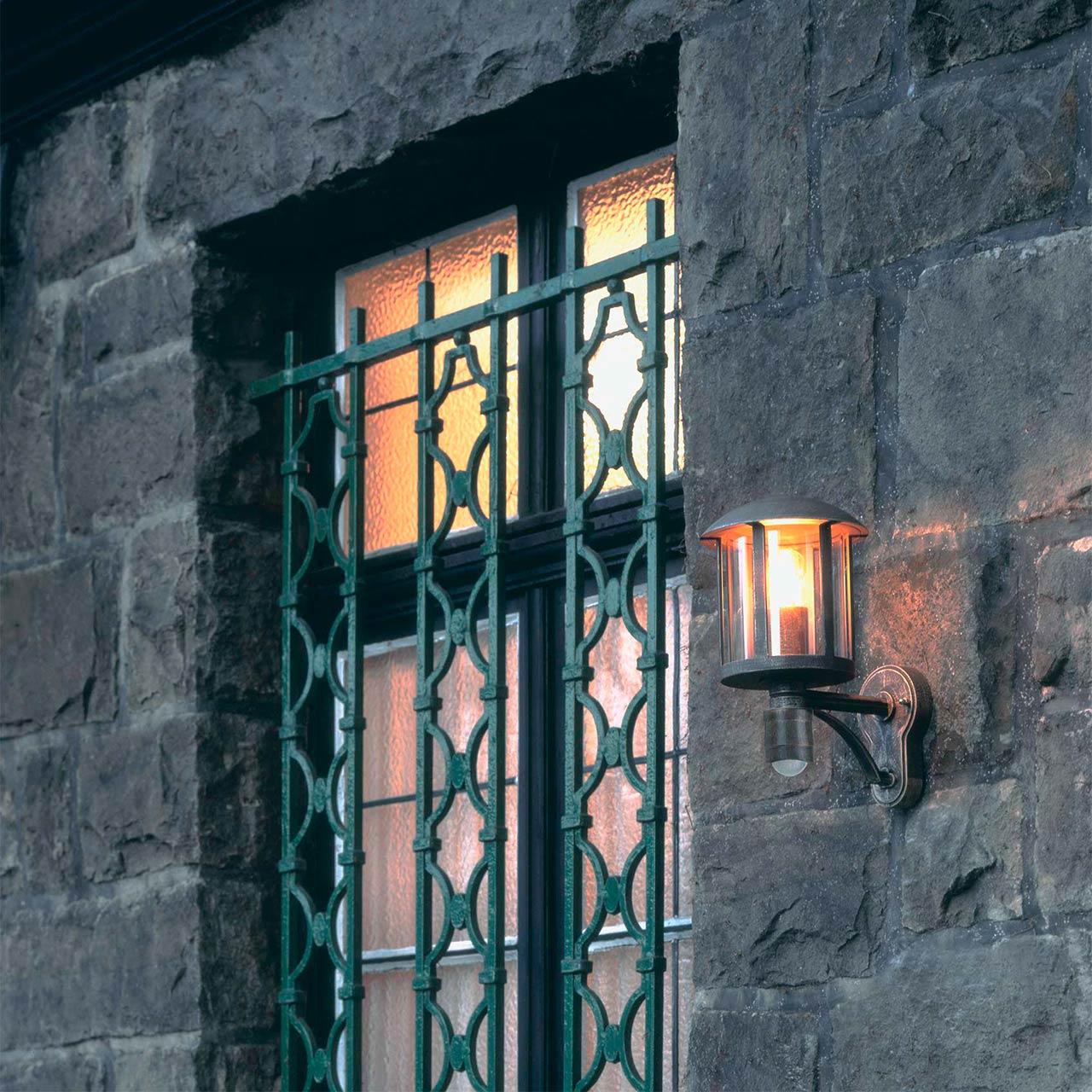 Outdoor luminaires in country style: optical bright spots with retro flair
With country house style, an antiquarian appearance is intentional. Similar to the famous "Shabby Chic", imitated traces of use such as patinated surfaces are an essential part of the country style.
Albert Leuchten therefore also offers its products in two-tone versions. Country style lamps in brown-brass are based on the classic hammered look. That is why our models in black-silver look like traditionally forged by hand. Country style lights in white-gold color impress with their particularly noble and nostalgic look.
Of course, at Albert Leuchten you can also get country style outdoor lights in pure white or black color. Would you like to buy an outdoor wall light in country style or a historical-looking base or path light? We have the right cottage-style variant ready for every application.
Albert country style lamps: timeless outside, contemporary inside
Our products from the category "outdoor lamp cottage" look very authentic. The historical exterior hardly allows any conclusions to be drawn about the ultra-modern components that are installed inside the lights.
Many models from the country style series are available with replaceable LED lights, which you can change yourself in a flash.
In our country style lamps with integrated motion detector, the luminous flux is controlled by a sensor. This is particularly practical. You can even set from which darkness the motion detector is activated. This makes saving energy even easier.
No matter whether you are looking for a base light, wall light or bollard light. Many of our country house outdoor lamps feature gorgeous ornaments. These emphasize the antique appearance with great attention to detail.
The historical design is rounded off by special types of glass. We additionally carry lantern-shaped wall lights in hollow glass or cathedral glass designs. Due to the intended refraction of light, a spectacular illumination is made possible, as if from times long past.
Country style pole luminaires – gigantic lighting solutions in vintage look
For parking lots, courtyard entrances or rustic outdoor areas of hotels and restaurants, we offer mast luminaires in cottage style. Depending on the design, one, two, three or even four luminaires are enthroned on the lovingly designed poles. These provide sufficient light for large areas.
Multi-flame pole lights are also known as candelabra. With their shape, country house pole lights are reminiscent of historical oil or gas lights. Perhaps the famous Schinkel luminaires also come to mind. These owe their name to the Prussian town planner Karl Friedrich Schinkel.
You would like to illuminate your outdoor facilities in the country style? Then get suitable ideas on our website now. At Albert Leuchten you will find countless outdoor lights in the sought-after country style.