Your property in a new light - with Albert standing lights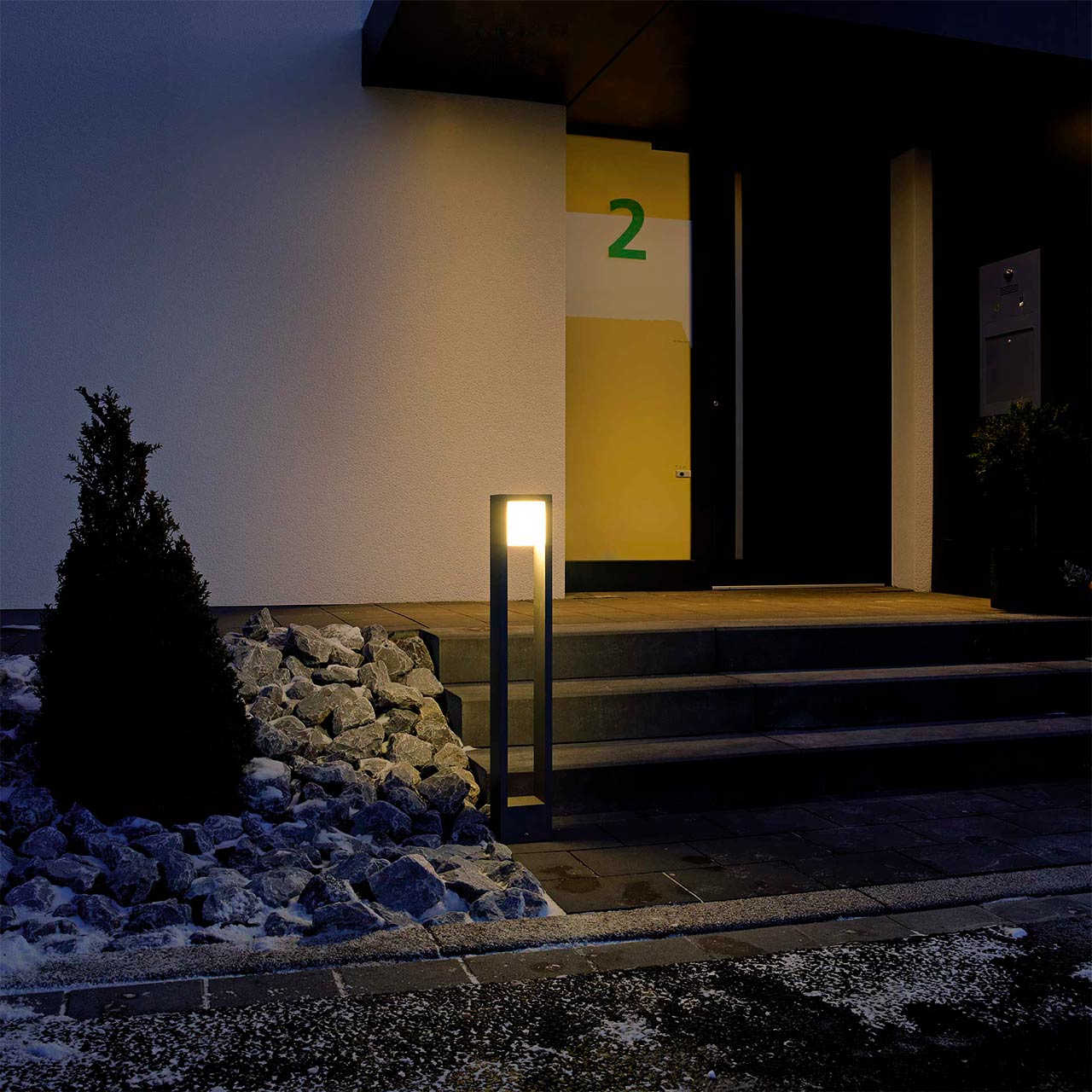 With a standing light from Albert Leuchten you can illuminate dark corners. These are available at the house, in the yard and in the garden. So you make your property not only safer, but also visually more attractive. Outdoor standing lights are in demand wherever you want to visually divide an outdoor area.
Ground-level pedestal luminaires may be too low for this purpose because they can be obscured by larger obstacles. Free-standing luminaires, on the other hand, emit their light above ground level. In this way, you achieve a wide-area and uniform illumination of your property.
Free-standing luminaires for every area of application
In contrast to spotlights or spots, free-standing luminaires are not designed to provide selective lighting accents. Rather, these luminaires put paths, flowerbeds, terraces, stairways or courtyard entrances in the right light over a wide area. The height of the light point determines the size of the light cone.
In the case of half-height pedestal or bollard luminaires, the light-emitting part is about 50 to 100 centimeters above the ground. The same applies to spherical luminaires that are enthroned on a longer base.
Light stelae or pole luminaires are even higher up. Here, the lamp is mounted several meters above the ground. This ensures particularly glare-free and wide-area lighting.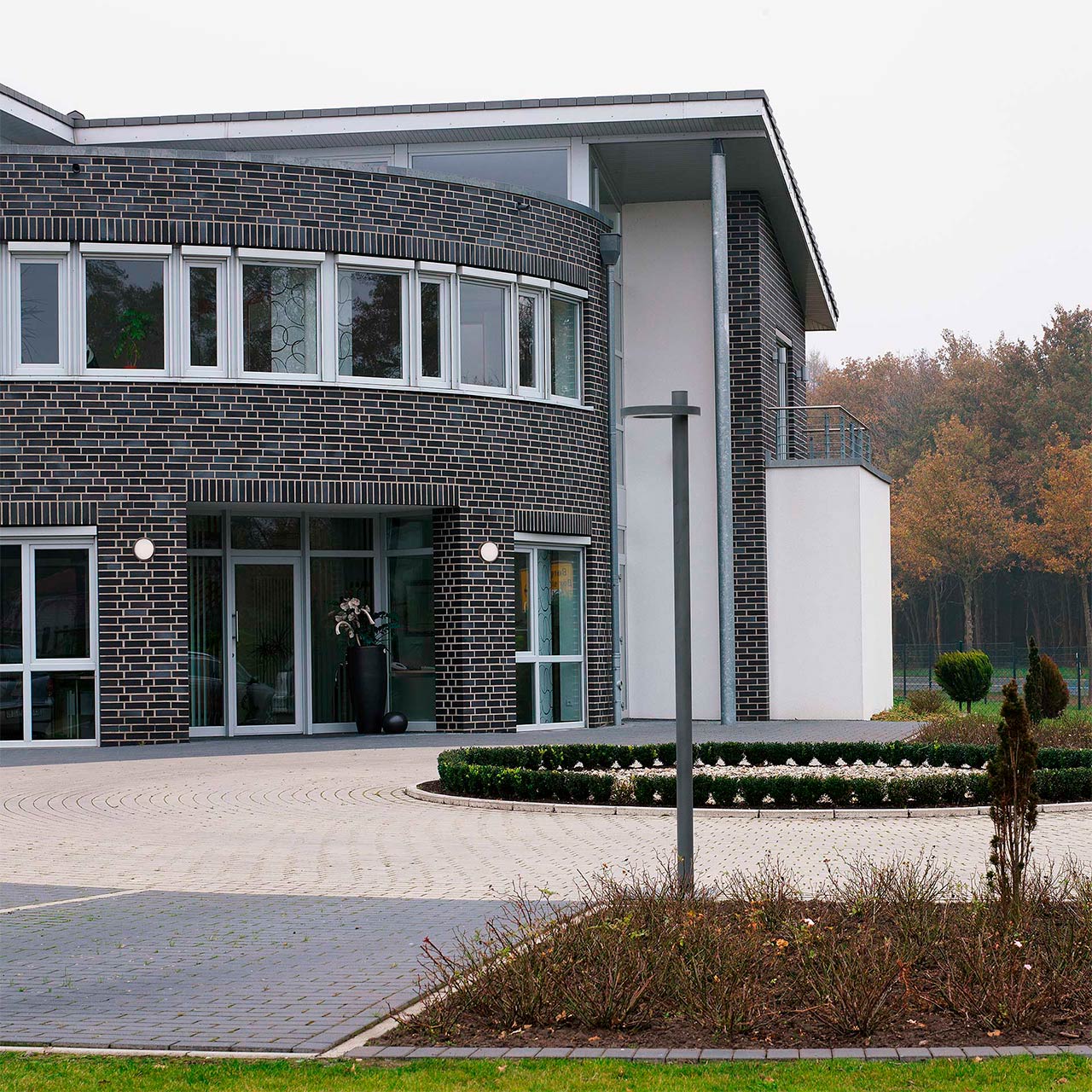 Albert standing lights with motion detector
With free-standing luminaires, you can conjure up beautiful light arrangements in your garden or illuminate driveways, walkways or flowerbeds over a large area and without glare. Our free-standing luminaires with motion detectors provide even more operating convenience. You can also find them in our general catalog under the term bollard luminaires.
An outdoor luminaire with motion sensor only consumes electricity when it is really needed. If a person approaches the sensor, the outdoor stand lamp switches on as if by magic. You can vary the light duration of the lamp via a controller. And if you do need continuous light, you can also connect a parallel switch.
Standing lights from Albert: energy-saving LED technology included
Our standing lights with motion detectors are not the only ones that work in a very environmentally friendly way. We want to keep the energy consumption of our products low. That's why we consistently use modern LED technology in the production of free-standing luminaires.
This results in three advantages for you: First, LED lights work very economically even in continuous operation. Second, you can easily replace the replaceable LED components yourself. Albert Leuchten guarantees that it will be able to supply technically equivalent replacements for years to come.
Thirdly, you have the option to choose a specific light color for your standing lights by selecting the illuminant. Opt for cozy warm white (3,000 Kelvin) or brighter white with 4,000 Kelvin.
Attractive lighting concepts with swivel-mounted luminaires
Every property has its own unique layout. That's why you need luminaires that can be used to realize sophisticated lighting designs. At Albert Leuchten, you'll find illuminating solutions for any terrain – branched, hilly, manicured or natural.
Standing lights are high enough to stand between flowers or shrubs. They are therefore ideal for bed lighting. On stairs or uneven paths, they emit homogeneous area light without glare. This significantly minimizes the risk of tripping for passers-by.
Your lighting design will be even more stylish with free-standing luminaires that have a continuously swiveling light emission. By directing the light emission in a targeted manner, you can set your own accents and give the lighting of your property a personal touch. You can find more information about our standing lights on our website.