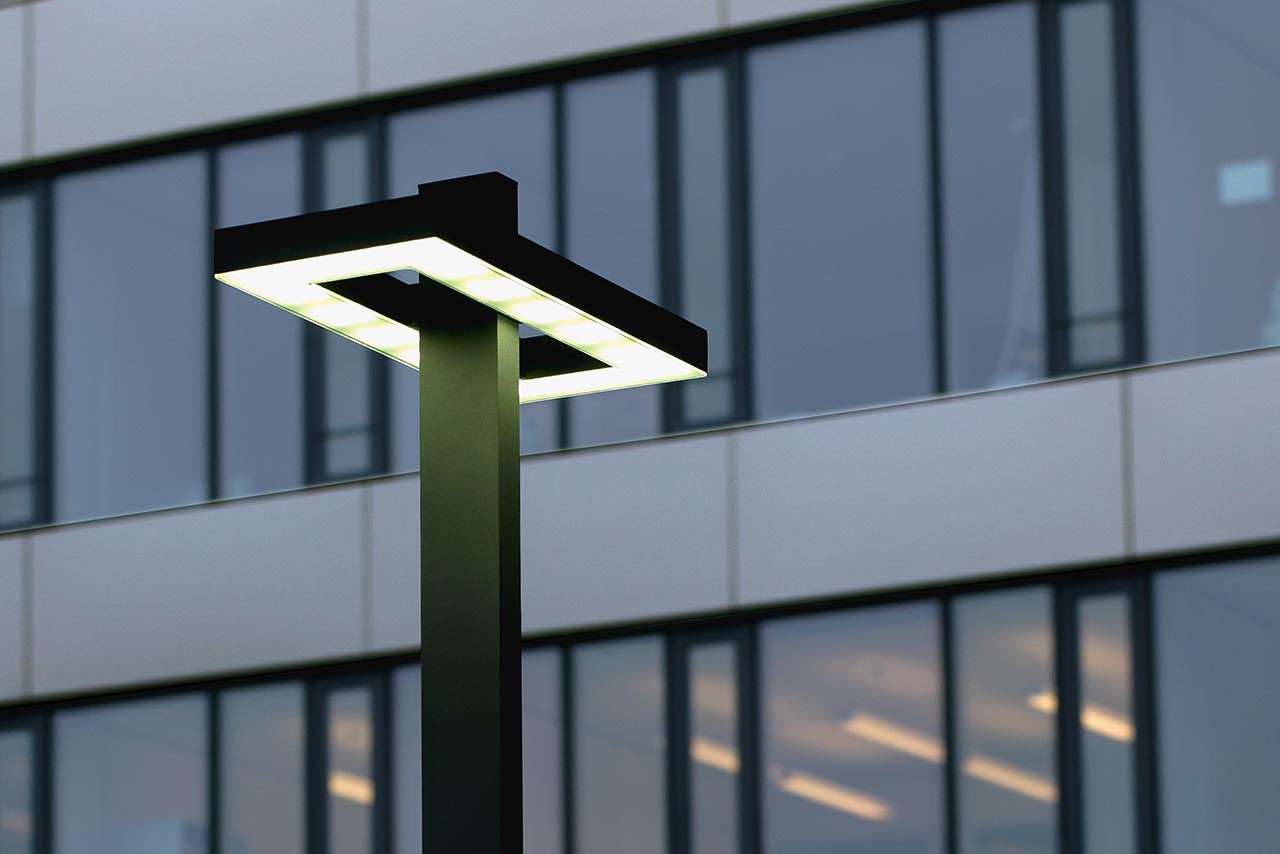 Garden lights create a cosy atmosphere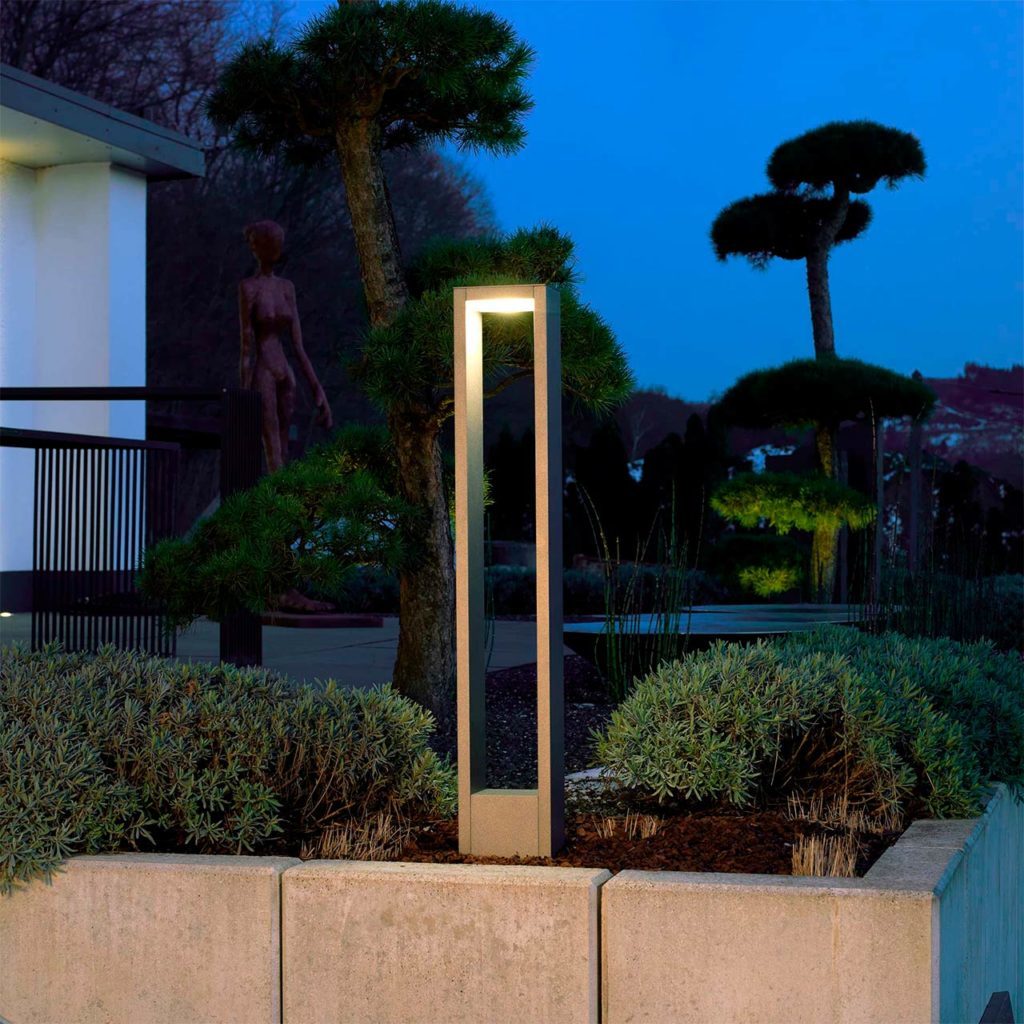 Set the scene outdoors with atmospheric garden luminaires
Garden luminaires create a cosy atmosphere and harmonious lighting conditions in your outdoor areas. In addition to the feel-good factor, the issue of safety also plays a major role when it comes to suitable garden lighting. We at Albert Leuchten show you which garden lights you can use to beautify and brighten up your green oasis. We also give you helpful tips on the subject of "outdoor luminaires in the garden".
The right garden lighting for every need: for accents and complex lighting concepts
Garden luminaires ensure that your green spaces, flower beds and paths are shown off to their best advantage even after the sun has gone down. A well thought-out lighting concept also brings structure and safety to your outdoor areas. With garden luminaires, you can segment certain sections of the open spaces and visually separate them from each other.
The possibilities for designing your garden with light are almost endless. Use spotlights to stage individual objects in a targeted manner. Or buy bollard or pedestal luminaires to illuminate paths and make them safer. With products from Albert Leuchten, you can design your garden stylishly and aesthetically.
Selective garden lighting with spotlights and spots
Objects in your garden that are worth seeing can be specifically highlighted with outdoor spotlights or garden spots. This applies to everything from classic garden gnomes to amphorae and from garden ponds to box trees. Albert Leuchten manufactures various lights with ground spikes that you can place them in your garden wherever you like. Alternatively, we offer small spotlights for fixed ceiling, wall or floor mounting.
With such accent lighting, the architecture of your garden is shown off to its best advantage. Especially in the evening, selective garden lighting creates an atmospheric overall picture that invites you to linger in comfort. Green plants illuminated with spotlights are shown off to even better advantage with uplights – i.e. lighting from below. The same applies to any kind of garden decoration – from plant columns to fountains.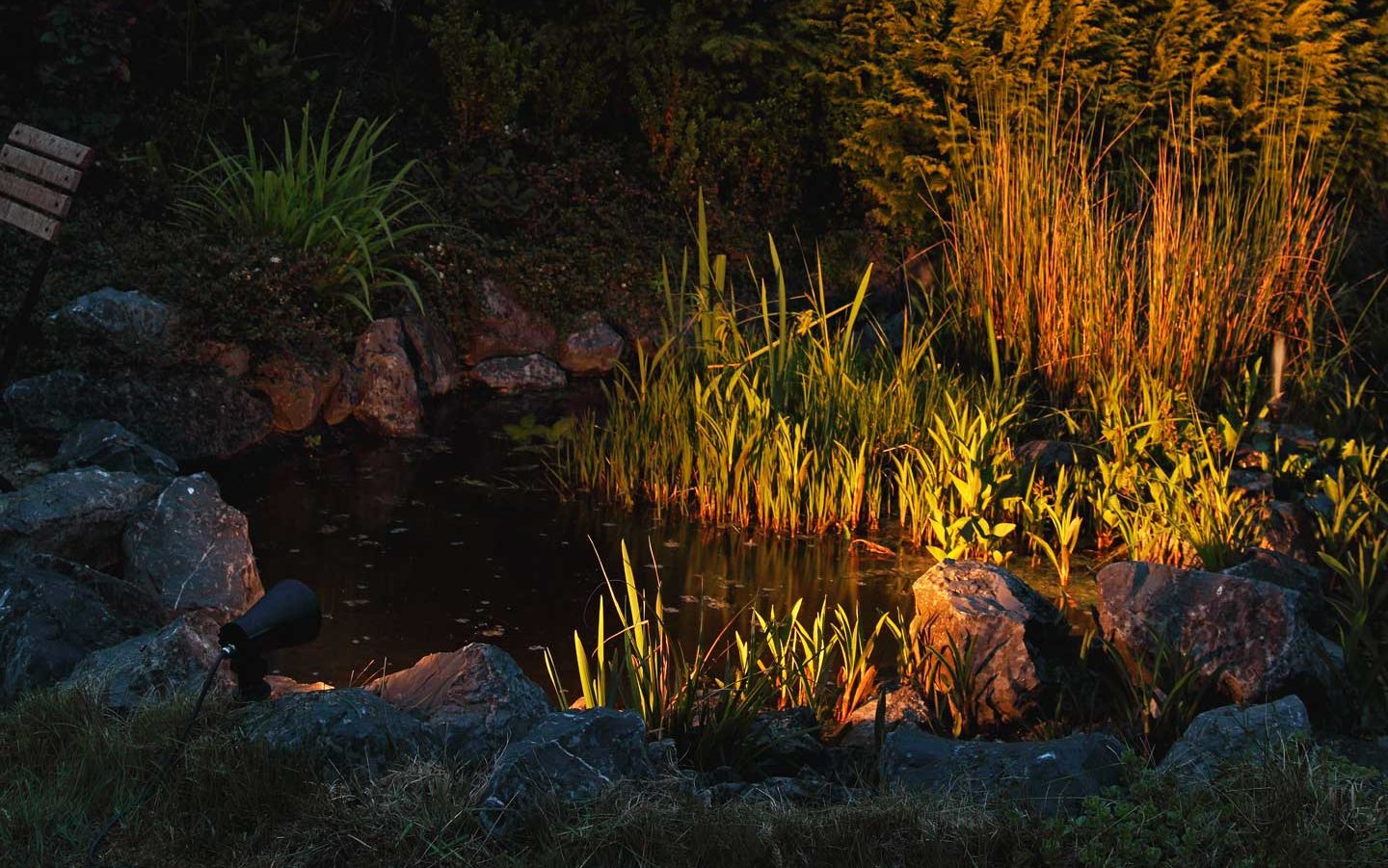 Outdoor luminaires for wide-area garden lighting
Outdoor lighting in the garden always has a safety aspect. Do you want to illuminate certain areas or paths over a large area? Then we can offer you the right garden luminaires for this purpose, too. Among the classics of modern garden lighting are, for example, our spherical luminaires, which we offer as post-top luminaires, wall luminaires or base luminaires.
The latter models are also perfect for visually edging paths, driveways or garden paths. With base luminaires or bollard luminaires, you can realise lighting close to the ground. This ensures greater safety in your garden, but also looks stunning.
Our tip: When installing bollard luminaires, always ensure the ideal spacing of the light points. You can find our recommendations on this in our general catalogue.
Safety first – garden luminaires with protection against moisture and dust
Our outdoor lighting for your garden comes with PVC-insulated underground cables and high-quality outdoor covers made of stainless steel or cast aluminium. Inside, too, our garden lights with LED are well protected.
Neither heavy rain nor Sahara dust or pollen can harm our light sources. Luminaires from Albert have high IP protection classes. This means they can withstand even uncomfortable conditions such as snow or summer heat.
When it comes to safety, we always think one step ahead. Our ground luminaires for patio and balcony, meadow or courtyard are equipped with high impact resistance according to worldwide standards. Some models are so resistant that even loads of up to 3,000 kilograms cannot harm the luminaires.
Albert garden lights: sophisticated technology with thoughtful extras
Garden lighting of the 21st century is not only bright, safe and attractive, but also extremely practical. For example, choose a garden luminaire with a motion detector to have the light in the garden function completely automatically.
This happens automatically when you or a guest enter a certain area around the house and garden. You will find all outdoor luminaires with motion detectors in our catalogue.
Another benefit are the energy-saving LED light sources. In most cases, you can replace these components yourself within minutes. Albert Leuchten offers you a replacement guarantee for the respective spare parts for many years.
Our garden lights with twilight switch and/or external rotary dimmer are also state-of-the-art. The twilight switch switches the light on all by themselves at dusk, the rotary dimmer allows you to regulate the luminous flux individually.
As you can see: Garden lighting is an exciting and complex subject. When designing your garden, trust a German manufacturer with decades of experience. Rely on the high-quality outdoor lighting from our manufacture in Fröndenberg.