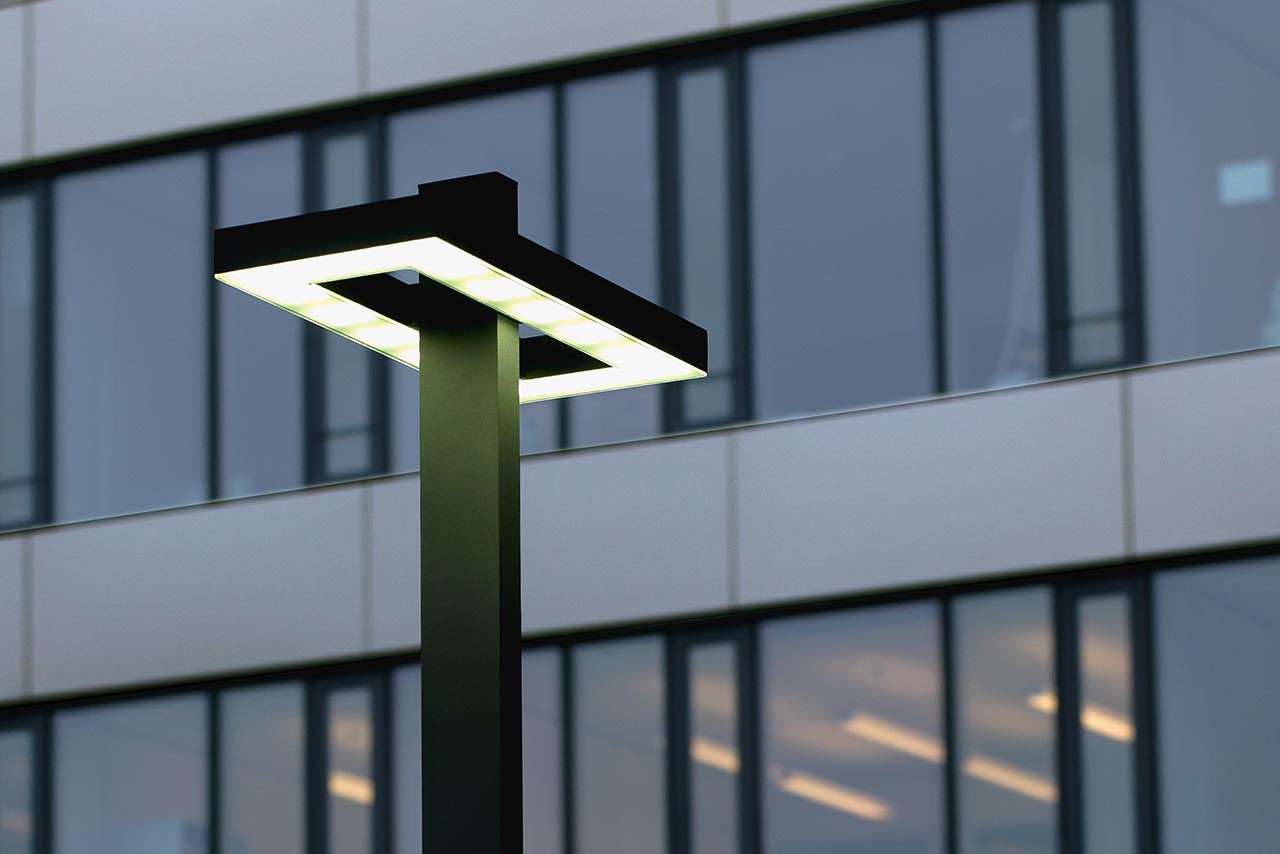 Patio luminaires for bright & harmonious lighting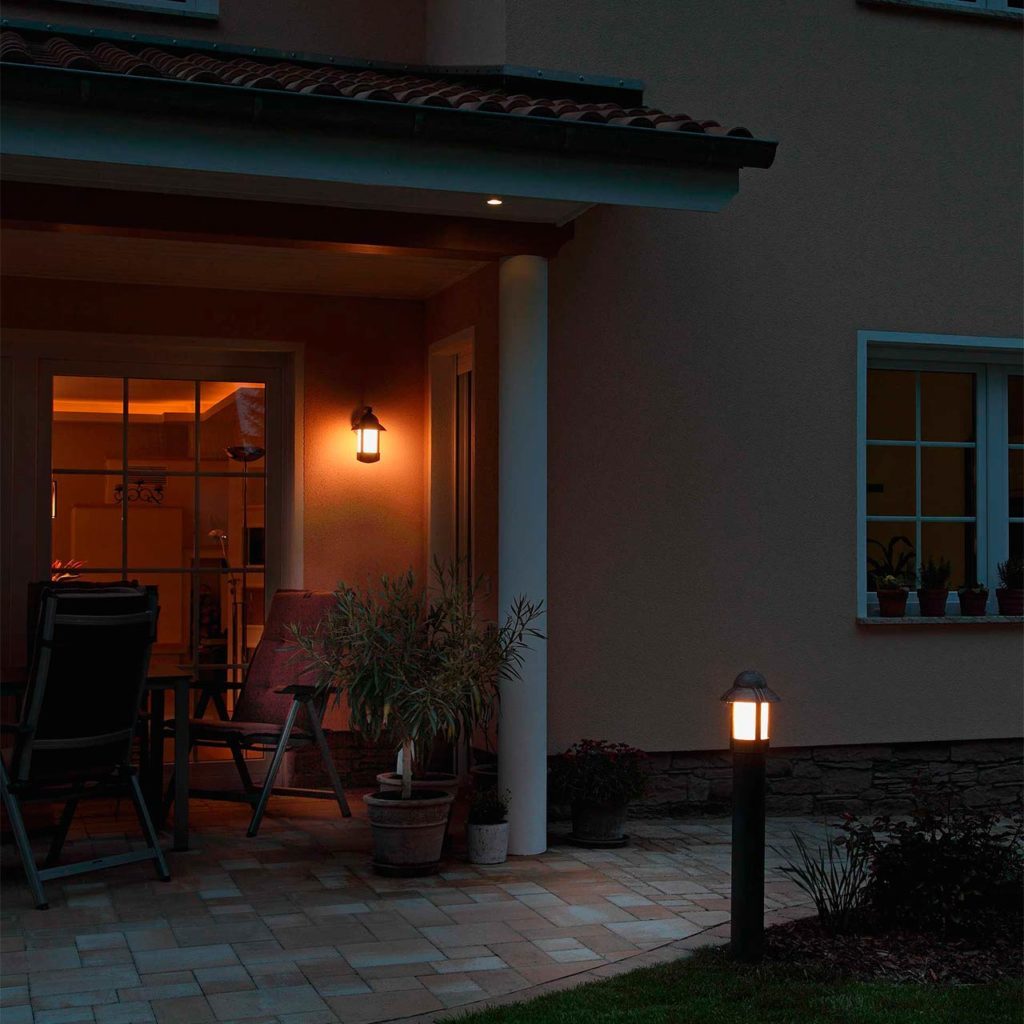 Enjoy more cosiness with atmospheric patio lighting
Make your outdoor living room even cosier with patio lights. Enjoy balmy summer nights outdoors and equip your terrace with stylish and harmonious lighting. At Albert Leuchten, you will find orientation and ambient lighting that will put your terrace in a completely different light. We tell you how to combine several lighting solutions for an atmospheric concept.
Effective lighting and orientation with patio lights for every style
With matching patio lights, your outdoor living space literally shines in new splendour. With a well thought-out arrangement of plants, decorations and outdoor luminaires, you can significantly enhance your patio. Lingering outside in the evening hours becomes even more cosy and safe.
For a harmonious lighting concept, it is best to combine three different types of light. An orientation light for the necessary safety, mood lights for the cosy flair and spot lights for reading, handicrafts or playing. Albert Leuchten has been producing high-quality patio lights "made in Germany" for over 70 years.
LED terrace lights for the house wall
For basic brightness in the later evening hours, you should equip your terrace with a sufficiently strong orientation light. In most cases, a wall or ceiling luminaire is a good choice for this purpose. Among our wall luminaires for the terrace, the classic spherical shape with bubble or opal glass is very popular.
The modern version made of cast aluminium is also very popular. The latter patio lights are also available with swivelling arms. This allows you to design your patio lighting in a particularly individual way.
For lovers of classic patio lights, we also have outdoor lights in country house style. With their playful and baroque design, these go perfectly with rustic designs with stone floors, vintage tiles or opulent flowerbeds. We offer patio lights in country house style in lantern form as well as other historical-looking designs.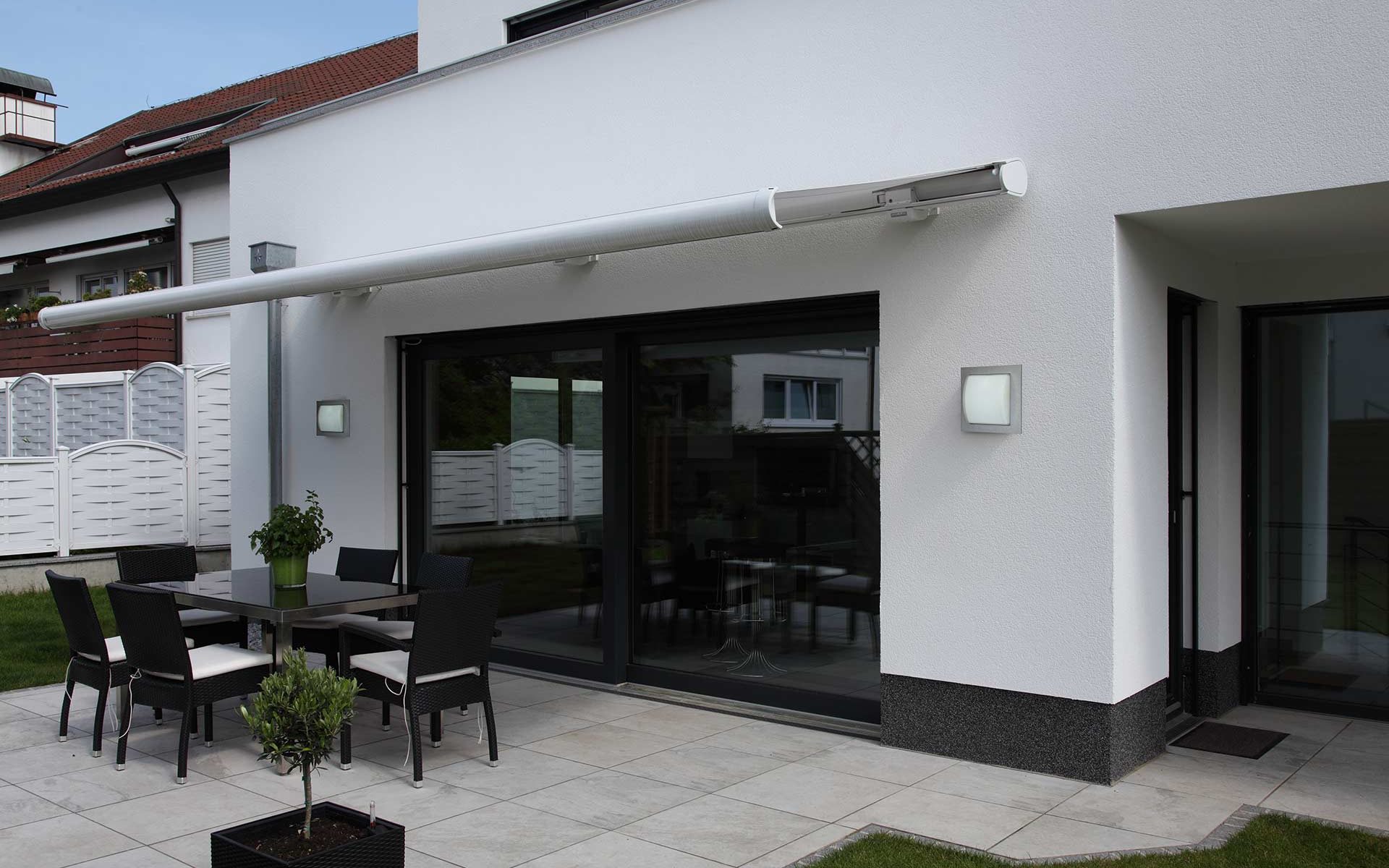 Patio luminaires for ceiling installation
Many terraces are partially covered or at least have a wide roof overhang. This is precisely where you can install terrace luminaires to illuminate your outdoor living space from above. Use recessed ceiling spotlights from Albert Leuchten to create particularly effective lighting. Equip your patio with several ceiling spots or opt for our swivel spotlights.
Do you want to impressively set the scene for a mural? Do you need specific spot lighting for evening reading sessions on the terrace? Then our surface-mounted ceiling spotlights with replaceable LED components are the right product for you.
The spotlights with a light cone that can be tilted by up to 30 degrees provide very bright and warm white light. They are also dimmable and have a powerful overvoltage protection.
Spectacular LED patio lighting with recessed floor spotlights
Is your patio floor made of bamboo, bangkirai, Douglas fir or Wood Plastic Composites? Then you can provide great ambient lighting here. Have recessed floor spotlights installed and create a visual boundary between the terrace and the rest of the property.
Your terrace is tiled or has a natural stone floor? Then simply use our ground recessed spotlights in your lawn in front of your terrace. An installation in the adjacent flower bed creates a similarly impressive effect.
Meanwhile, you can set the scene for large flower pots, planters, birdbaths, figures or other decorations with our skewer spotlights. The luminaires with long supply cable and plug can be used flexibly for your patio lighting. The spotlights with earth spike are also perfect for adjacent ponds or flowerbeds.
LED patio lights for energy-saving bright spots
Albert Leuchten is a company that has been processing high-quality metal goods for decades. Because we do not close our minds to future topics such as intelligent lighting solutions and LED outdoor luminaires, we exclusively manufacture energy-saving luminaires in the 21st century. With LED patio lights, you save a lot of money and do the environment a big favour.
Another advantage of LED technology is that you can freely choose the lighting colour of your patio lights. Would you like to bathe your patio in warm white light? Then opt for our outdoor luminaires with a light colour in the range of 3,000 Kelvin.
With a neutral white colour temperature of 4,000 Kelvin, on the other hand, you are more likely to create an atmosphere that promotes concentration. At Albert Leuchten, you will definitely find a suitable LED outdoor luminaire for your patio.