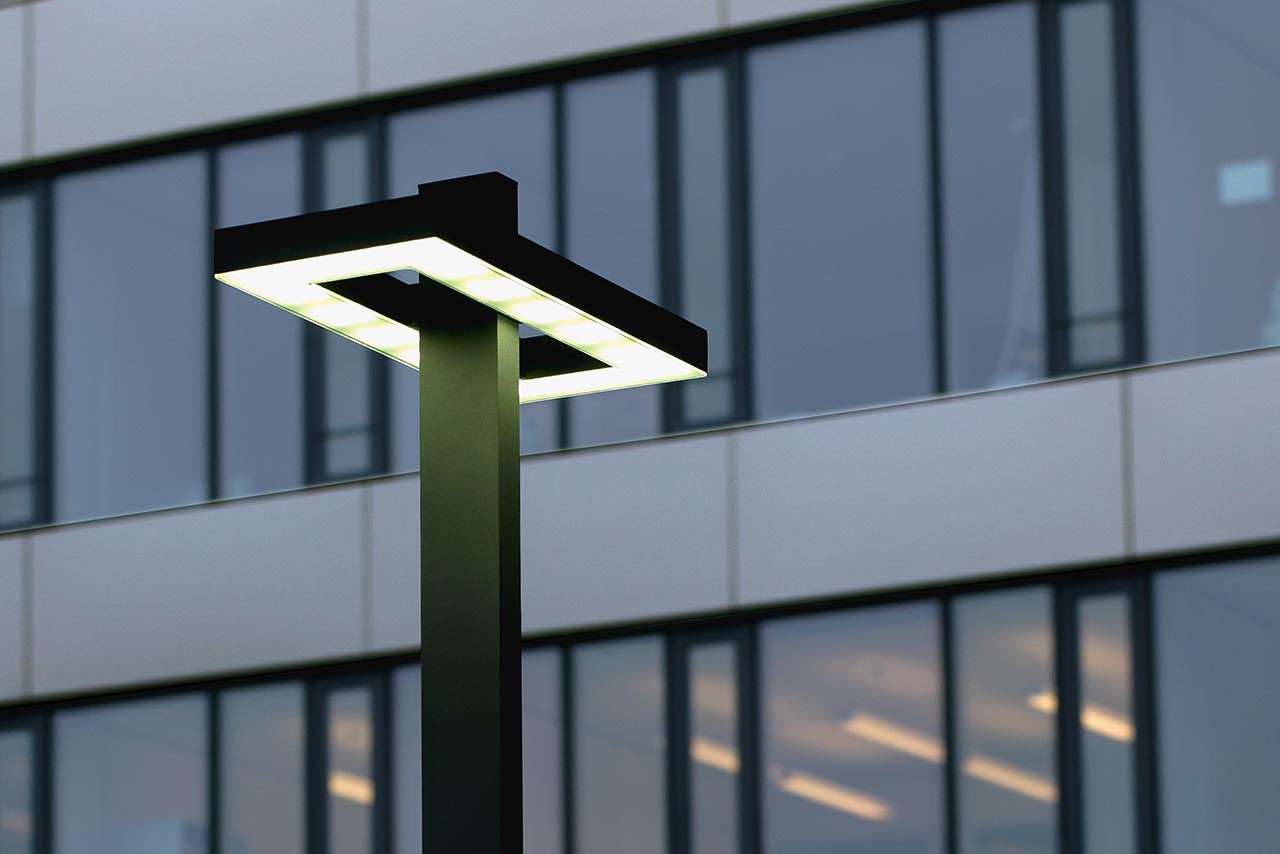 Car park lighting: safe, bright and reliable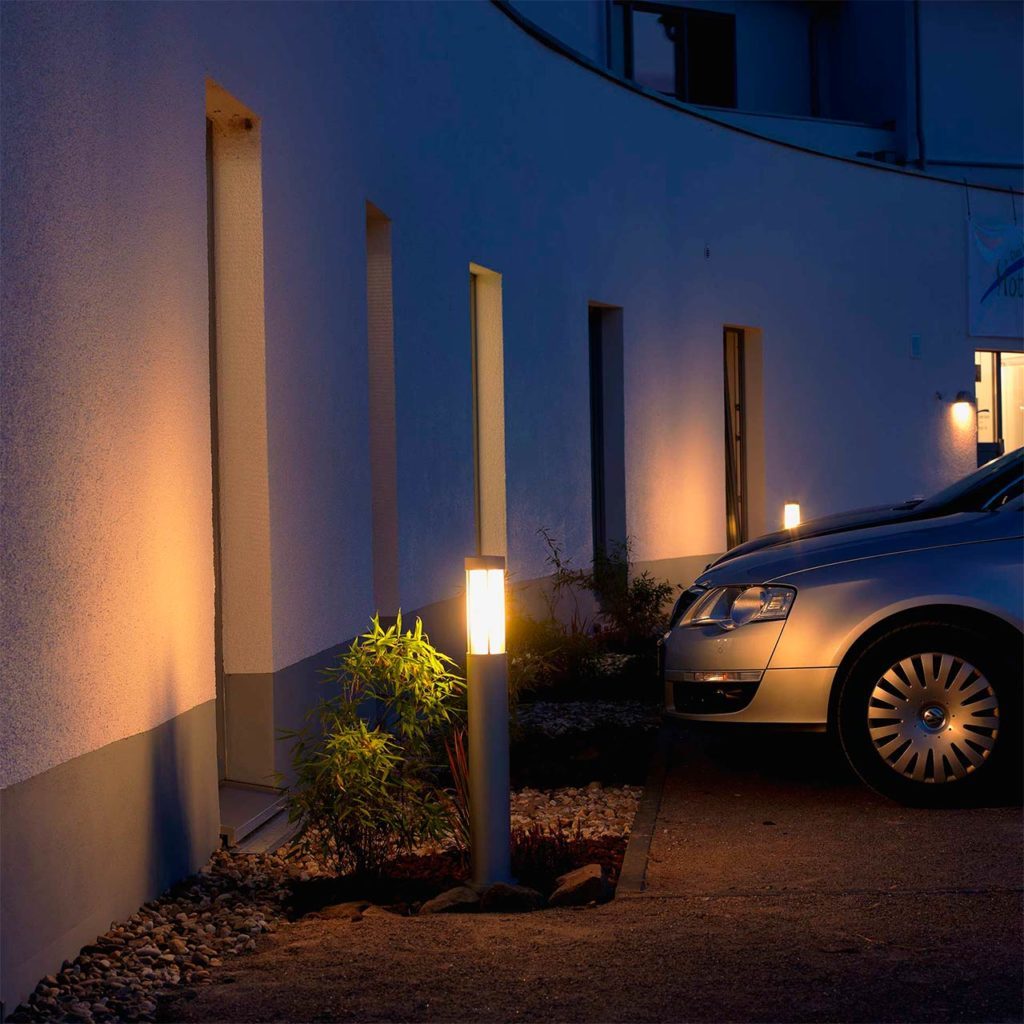 Individual lighting solutions for your parking spaces
Car park lighting is of great relevance in public and private parking areas. Sufficient lighting conditions on car parking spaces not only ensure accident-free parking and reversing. Bright and reliable car park lights are also important for safety.
Safety in the dark: Albert car park luminaires for private properties and public areas
With our car park lighting, we ensure more safety and protection in private and public parking areas. Albert Leuchten has been producing high-quality object luminaires, cast aluminium luminaires, stainless steel luminaires and spotlights for years. With our products, car parks can be illuminated economically and safely.
Lighting with our products guarantees the best orientation for drivers and pedestrians. With the right lighting design, you can recognise potential hazards much faster. These include fixed obstacles, pedestrians or free-roaming animals.
In addition, you protect the parked vehicles on your company or factory premises from break-ins. Women in particular appreciate adequate car park lighting when darkness falls. Bright light provides increased safety.
Pole luminaires & co. – how to plan optimal car park lighting.
The lighting concept for a freely accessible car park must comply with certain legal requirements. The guidelines for this can be found in DIN 67528, which is entitled "Lighting of public parking structures and public parking areas". Basic contents of this document also apply to private parking areas, of course.
For example, you should ensure that lighting systems are installed without glare. This ensures that road users are not obstructed in their view. In addition, parking areas should always be uniformly illuminated.
To ensure this, path and post luminaires must always be installed with a recommended spacing between the light points. You will find helpful information on the subject of "Post-top luminaires & car parks" in the Albert Leuchten general catalogue.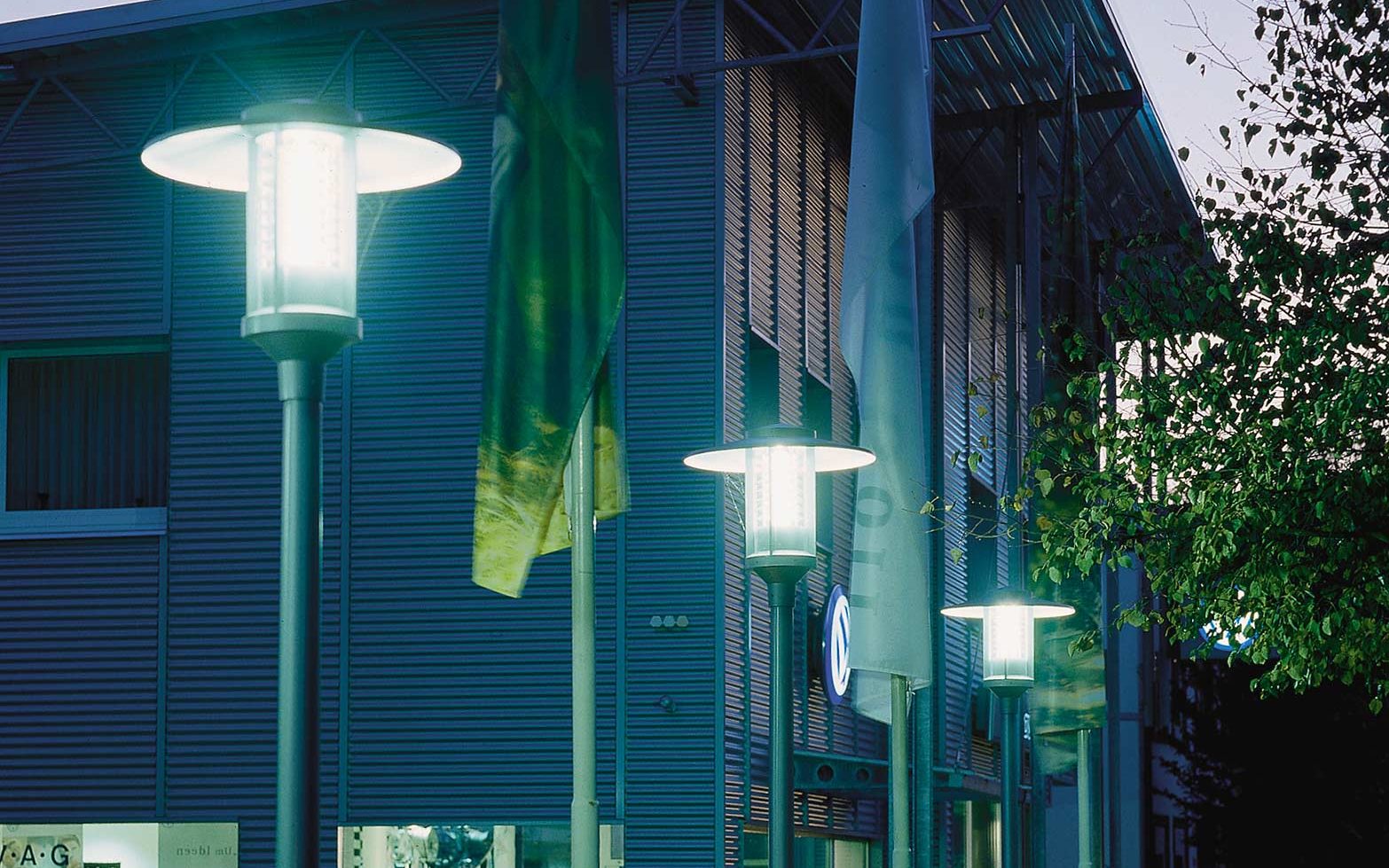 Economical car park luminaires with LED technology
Especially with larger lighting installations, it makes sense to consider the energy-saving effect. With LED luminaires from Albert Leuchten, you are on the safe side. Our car park lighting is not only equipped with low-consumption and modern LED technology. Many of our pole and bollard lights also have replaceable components.
You can easily replace the lamps yourself. In addition, many models offer a choice between warm white (3,000 Kelvin) and cool white light (4,000 Kelvin).
Swivelling car park lighting for adaptable lighting concepts
Car park luminaires are available in a wide variety of designs. Albert Leuchten manufactures bollard luminaires, bollard spotlights, light pedestals and post luminaires, for example. With this coordinated ensemble, you can realise modern and bright car park lighting.
For even more personal design freedom, many of our luminaires are steplessly swivelling. With some of our wall and bollard luminaires, the light head can be moved through 120 degrees. This allows you to direct your lighting with pinpoint accuracy.
Attractive car park luminaires for car parks close to buildings
Because first impressions count, car park luminaires should not only be functional. Customers and visitors get their first important impressions in the car park of a company building. With well thought-out and stylish car park lighting, the response here is much more positive than with dark and winding parking bays.
For this reason, Albert Leuchten also pays attention to design when manufacturing high-quality car park luminaires. We combine technical know-how and creativity to create long-lasting products that are well worth seeing. With car park lighting from Albert Leuchten, you can design the outdoor areas of your company in a modern and representative way. In this way, you can safely guide your visitors across the car park.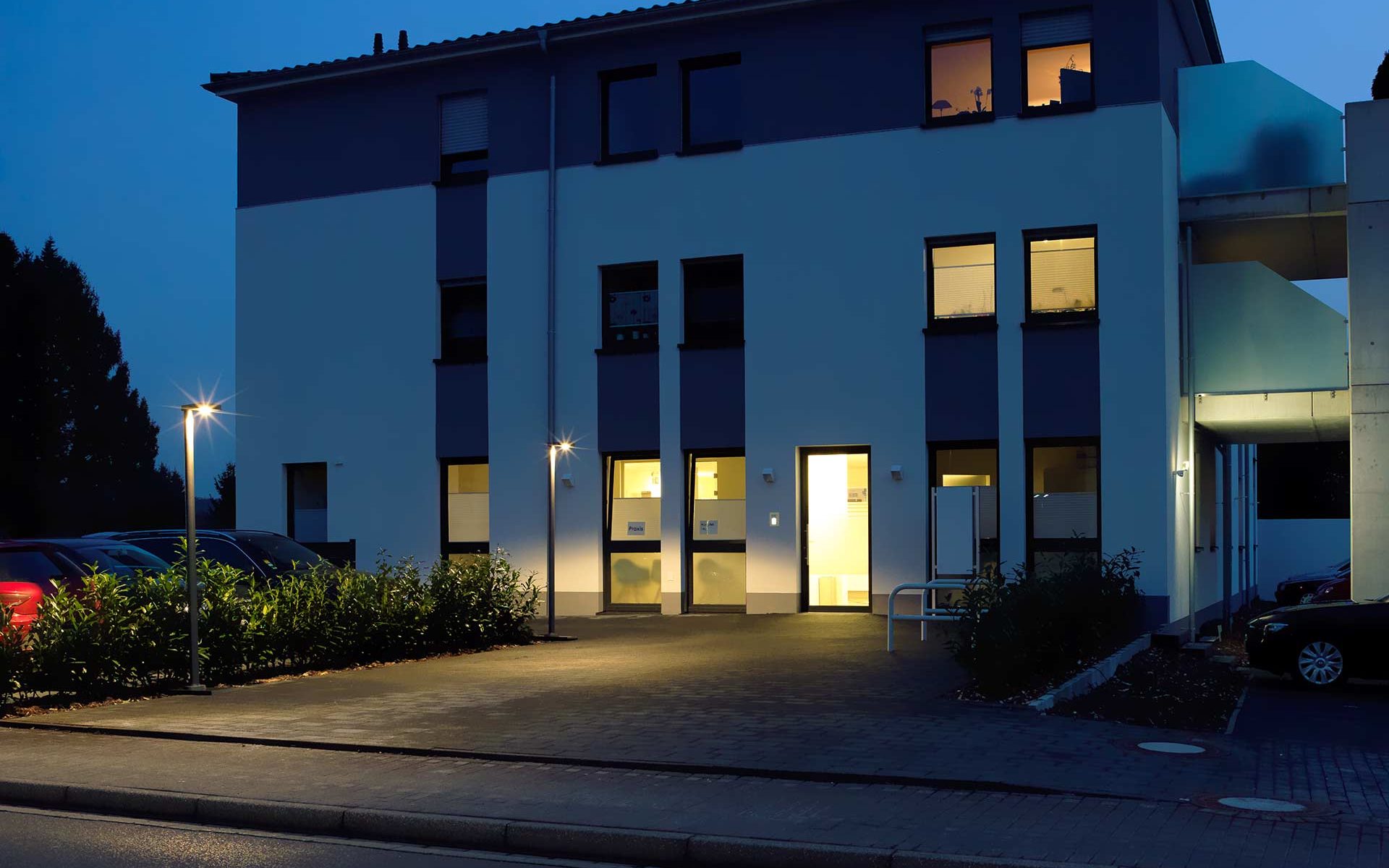 Car park lighting for many applications
With our products, you do not only illuminate car parks close to your business. Our car park luminaires are also suitable for illuminating streets, sports facilities, access roads or delivery areas. Optimum light distribution from great heights is ensured above all by our post-mounted luminaires. We offer steel poles for LED street luminaires up to a height of eight metres.
We supply these either in contemporary design or in historical design. The two-, three- or even four-lamp version of our country house-style car park lighting is perfectly suited to the façade of manor houses. The ambience of bygone times is also suitable for rustic hotels and inns.
Plan the optimal lighting for your parking spaces now. In our catalogue, you will find further information on hundreds of products from the category of car park luminaires. If you have any questions, we will be happy to advise you by phone or e-mail.