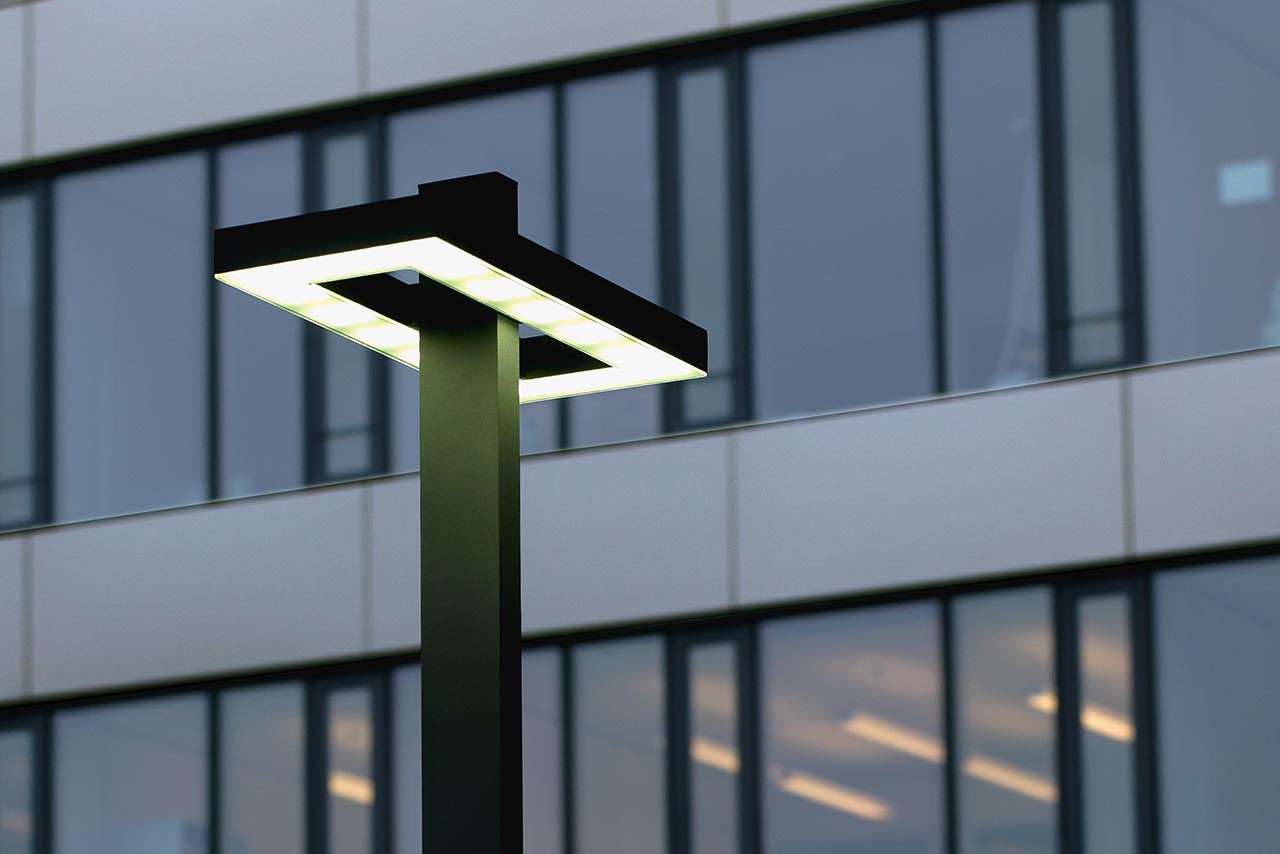 Balcony LED luminaires with power supply – safe & durable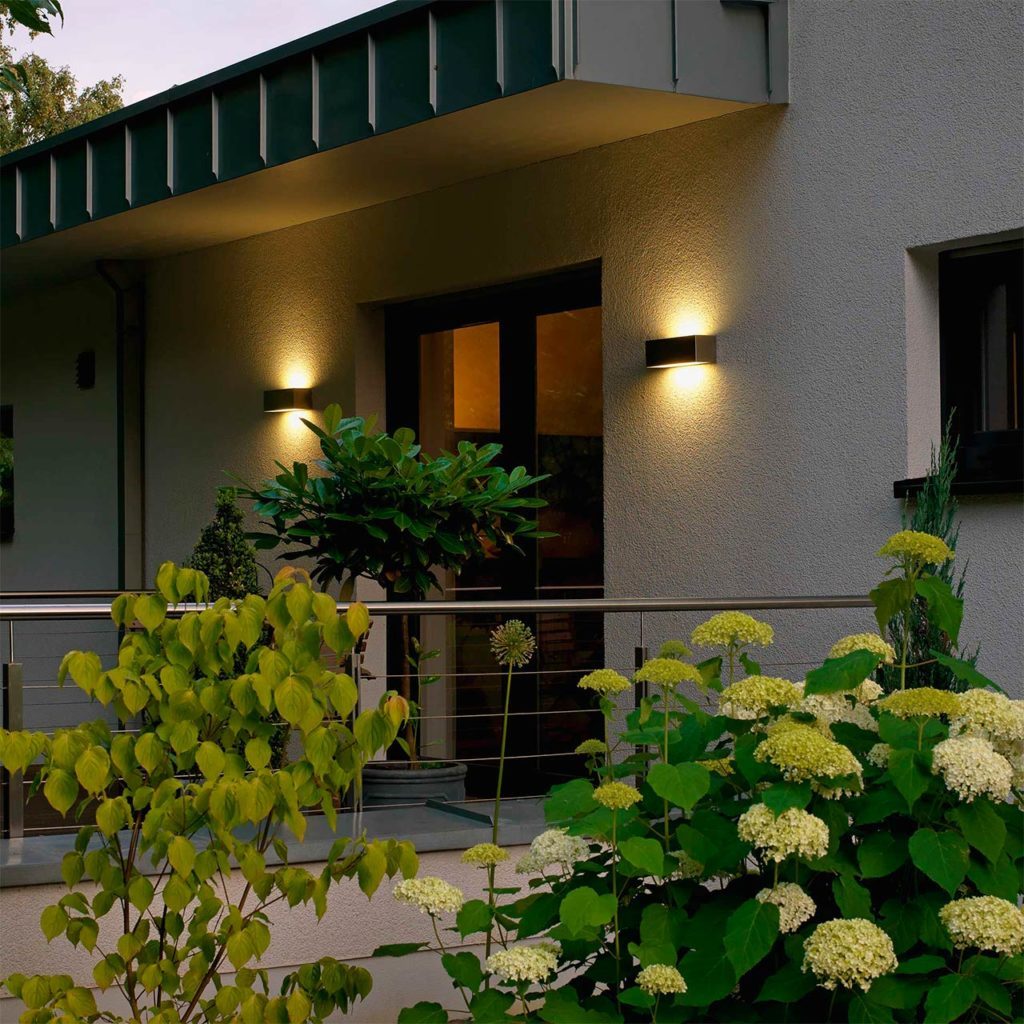 Versatile balcony lighting from Albert: for cosy summer nights
Luminaires for the balcony conjure up an atmospheric light in the evening. Especially on balmy summer nights, harmonious outdoor lighting invites you to linger in comfort. But when choosing the right balcony lighting, you should consider a few important aspects. Our guide to outdoor balcony luminaires provides useful tips on atmospheric lighting for balconies and loggias.
Set accents with beautifully shaped balcony luminaires – for individual lighting concepts
A beautiful arrangement of balcony luminaires significantly enhances the outdoor area of your home. On balmy summer nights, your "outdoor living room" can be put to better use if the lighting is solid, bright and glare-free. Sufficient lighting makes spending time on the balcony at dusk much more pleasant. No matter if for reading a good book or enjoying a cosy get-together with friends.
Often, all that is used for balcony lighting is a few fairy lights or solar lights. However, a coherent, practical and above all safe lighting concept always needs electricity. This is the only way to effectively control the balcony lighting – for example via the Smart Home, a light switch or a timer.
Bright balcony lights also have great advantages when it comes to safety. With installed LED lights instead of fairy lights, your battery consumption also decreases while your electricity bill remains almost unchanged. At Albert Leuchten, you can get long-lasting outdoor balcony lights for every purpose.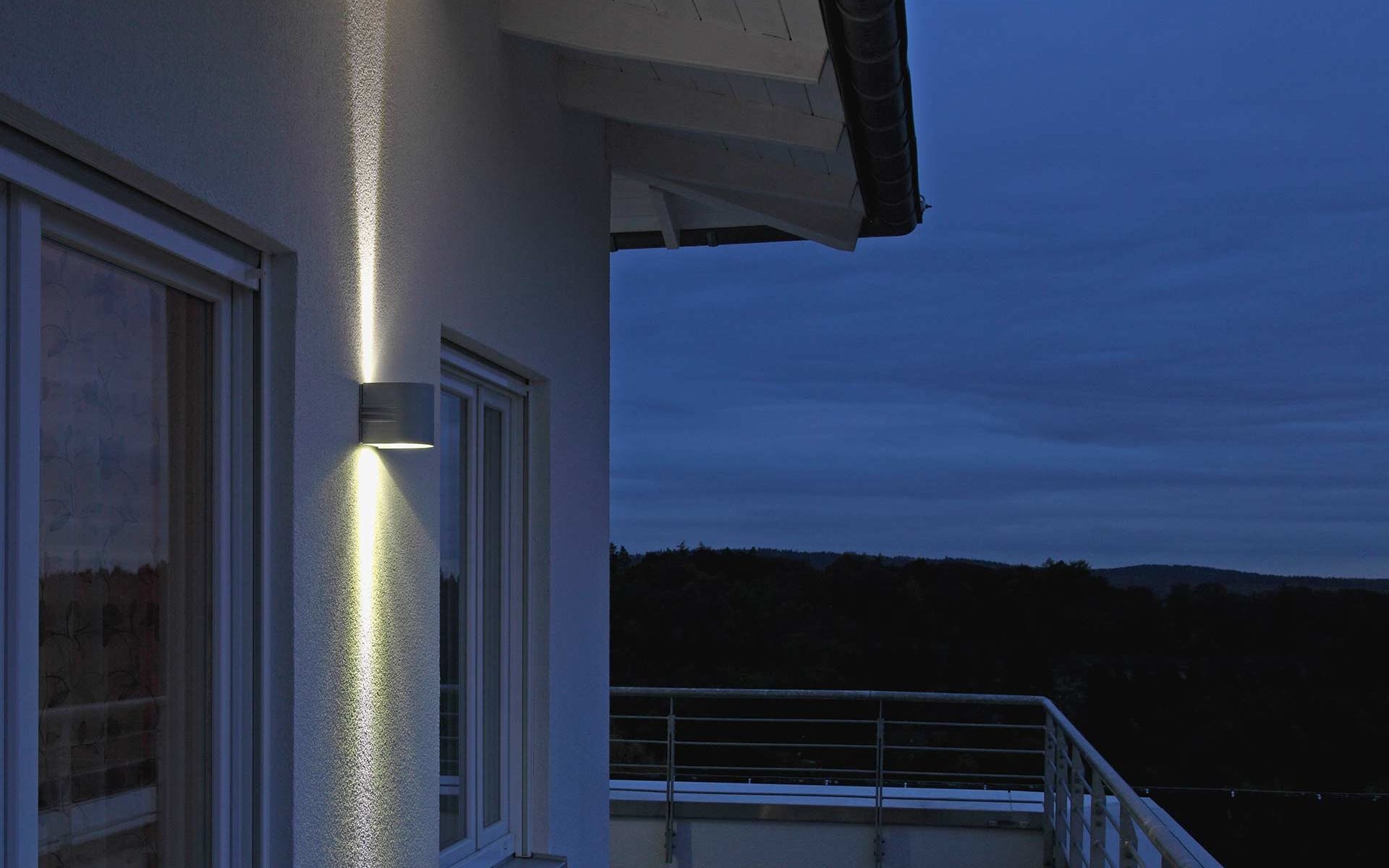 Balcony luminaires as ceiling and wall models
According to the tenancy agreement, balconies and loggias are part of the general living space. For this reason, as a tenant you may also install your own lights on the existing power connections.
Do you want to make structural changes to the balcony or loggia? Then you must ask your landlord for permission. However, in most cases this is not a problem if the changes are minor.
Under the above-mentioned conditions, you can beautify your balcony quickly and easily. Use a wall or ceiling light from Albert Leuchten. Our cast aluminium or stainless steel luminaires are timelessly, discreet and fit perfectly into the existing design.
The linear luminaires also provide a pleasant warm white light on balconies. They are easy on the eyes when playing games or reading books in the evening and make barbecues more cosy. We offer balcony lights for the wall or ceiling in various shapes and colours.
You also have a wide choice of glass types. Luminaires with opal glass panes provide flat, glare-free light. Spotlights with borosilicate glass provide punctual brightness. This allows you, for example, to put decorations or plants on your balcony in the right light.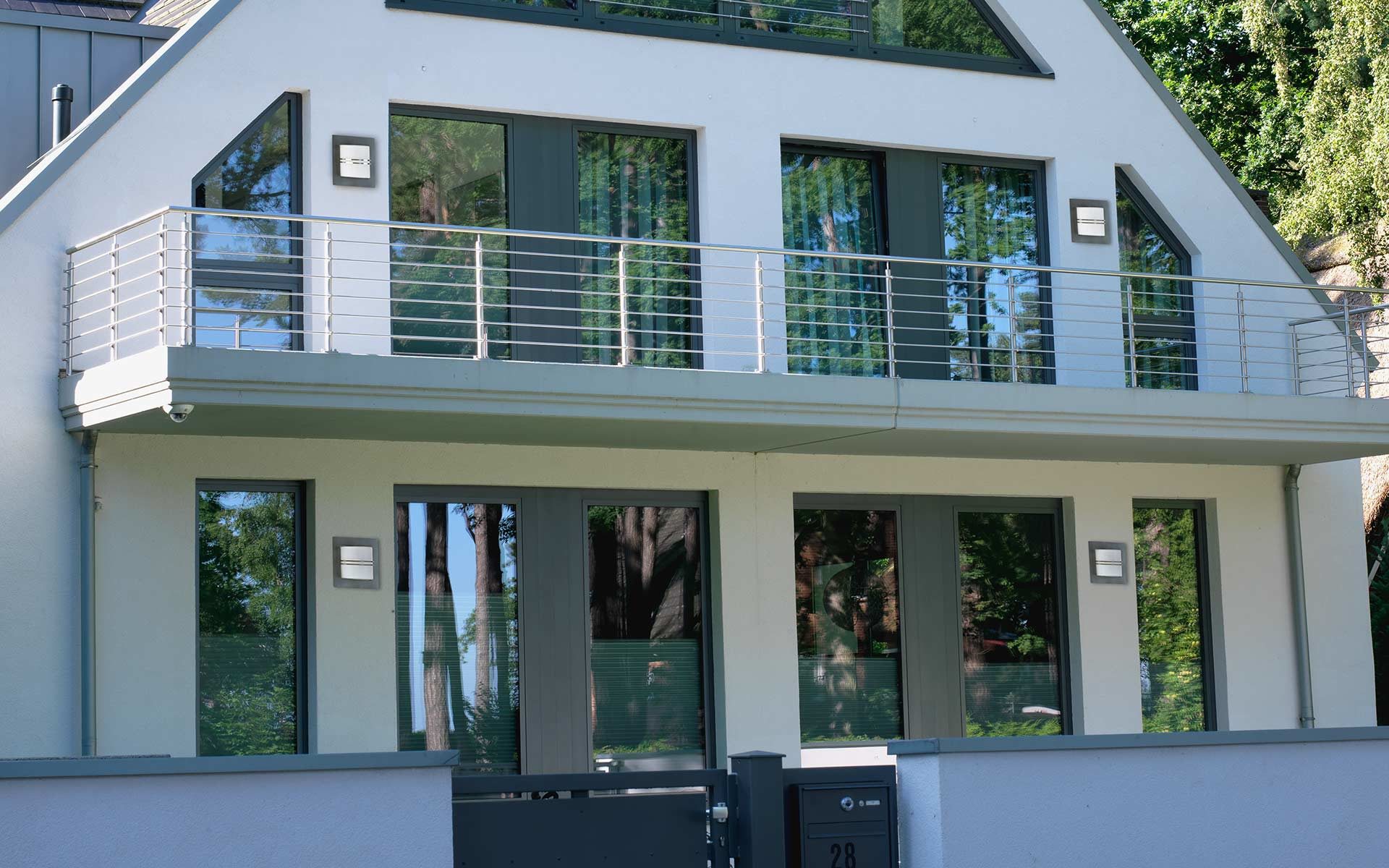 Balcony luminaires as atmospheric accent lighting
Besides basic wall and ceiling lighting, you can also install additional accent lighting on your balcony. This even works if there are no connections for balcony luminaires with electricity so far.
Spike or ground spotlights from Albert Leuchten have a 2.5 metre long supply cable and are fitted with a standard earthing contact plug. This makes it possible to place the lights in larger planters or flower boxes.
Many of our LED balcony lights can be dimmed and swivelled. This allows you to design a personal lighting concept for your balcony or loggia. With Albert Leuchten luminaires, your outdoor living room will become your new favourite place.
Even if the balcony spotlights are not covered, safety is guaranteed at all times. Albert Leucten balcony lights with LED light bodies have a high IP protection class. This means that the products are protected against moisture and penetrating foreign bodies. Not only our surface-mounted ceiling spotlights and our area spotlights also score with integrated surge protection.
Balcony LED luminaires – energy-saving perennial favourites
As a long-standing company with ecological responsibility, Albert Leuchten relies on high-quality lighting technology "made in Germany". We work permanently on energy-saving lighting solutions and therefore equip our balcony lighting with contemporary LED technology.
Retrofit balcony lights accept LED bulbs with conventional sockets and are therefore particularly easy to maintain. But repairing our balcony luminaires with replaceable reflector lamps or LED components is also child's play. We want you to enjoy your LED luminaire for the balcony for as long as possible. That's why we give a replacement guarantee on wearing parts such as LED boards or LED bulbs for many years to come.
Buy balcony outdoor lights at Albert Leuchten
Whether it's surface lighting for reading, playing or lingering, or spotlights for those great decorative moments. At Albert Leuchten you are guaranteed to find high-quality balcony lighting for your outdoor areas. Design your balcony or loggia with products from our manufactory. Benefit from our 70 years of experience as a manufacturer of high-quality metal goods.
As an owner – or with the permission of your landlord – you can also realise elaborate balcony projects with our product line. Design your outdoor area with stylish recessed floor lights or recessed ceiling spotlights. Or upgrade your balcony with luminaires in country house style. Your balcony, your lighting ideas!