Pillar lights emphasize the architecture of buildings
With luminaires from the manufacture of Gebr. Albert GmbH & Co. KG, you can emphasize the structural aesthetics of buildings with pillars and thus create effective eye-catchers. Atmospherically illuminated pillars are a real feast for the eyes. That is why we at Albert Leuchten have special LED luminaires in our product range for precisely this purpose.
Pillars play an important role in the design of residential buildings, bridges, churches or even gardens. They not only serve as load-bearing elements, but also provide real visual added value.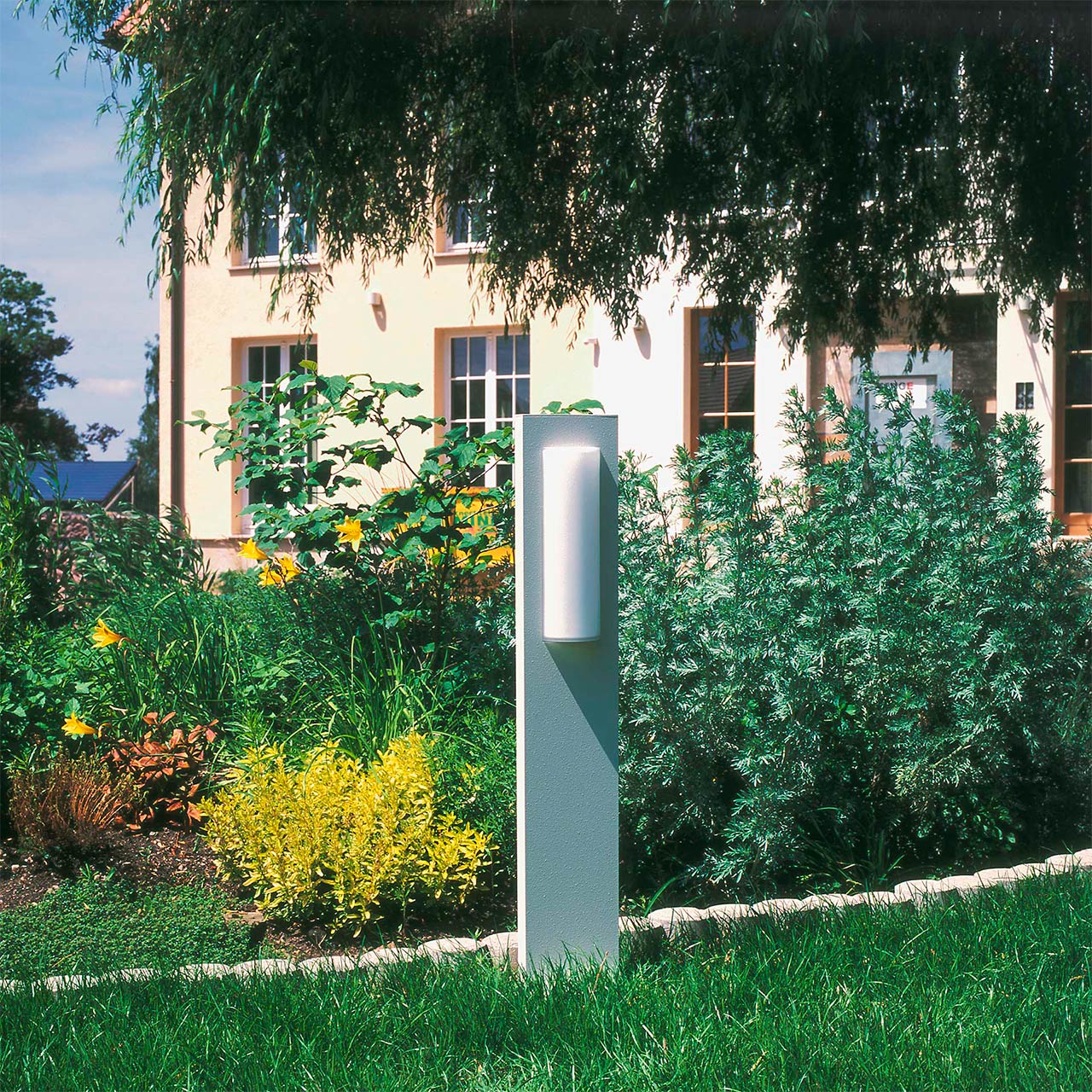 Albert luminaires for pillars and columns
If you are designing an appropriate lighting concept for pillars, columns, buttresses or corner pillars, then you need flexible lighting solutions. You can mount pillar luminaires from Albert in different positions. For example, you can mount our luminaires on a ceiling to illuminate pillars from above with a downlight.
It is also possible to mount Albert pillar lights vertically or horizontally directly on the pillar. The end result is impressive in any case, because direct or indirect pillar lighting conveys elegance and harmony. Your pillars get the greatest possible attention from the light!
Pillar lights "made in Germany"
With our Albert pillar lights, we have deliberately focused on a straightforward design. After all, the actual main attraction should be the illuminated pillar. Our LED pillar lights have a size of 140 x 140 mm.
The luminaires are designed to have their full effect even on smaller pillars. With a light output of 360 degrees, our lights for pillars have an all-round illuminating effect.
LED pillar luminaires for the perfect lighting effect
Inside the pillar luminaire is first-class technology assembled in Germany. The robust and weatherproof housing is made of cast aluminium. It contains replaceable LED components with integrated overvoltage protection.
Our luminaires for pillars emit a warm white light with 3,000 Kelvin. This light colour has a cosy and pleasant effect on the human eye. The stony or wooden structures of the illuminated pillars are shown to advantage.
Thanks to LED technology, our outdoor pillar luminaires are particularly economical. To achieve an optimal lighting effect for your pillars, Albert pillar luminaires are equipped with a dimmer. You can use this to adjust the light intensity individually. Especially arcades, sacred interiors and pilasters on exterior walls only unfold their full beauty in subdued lighting conditions.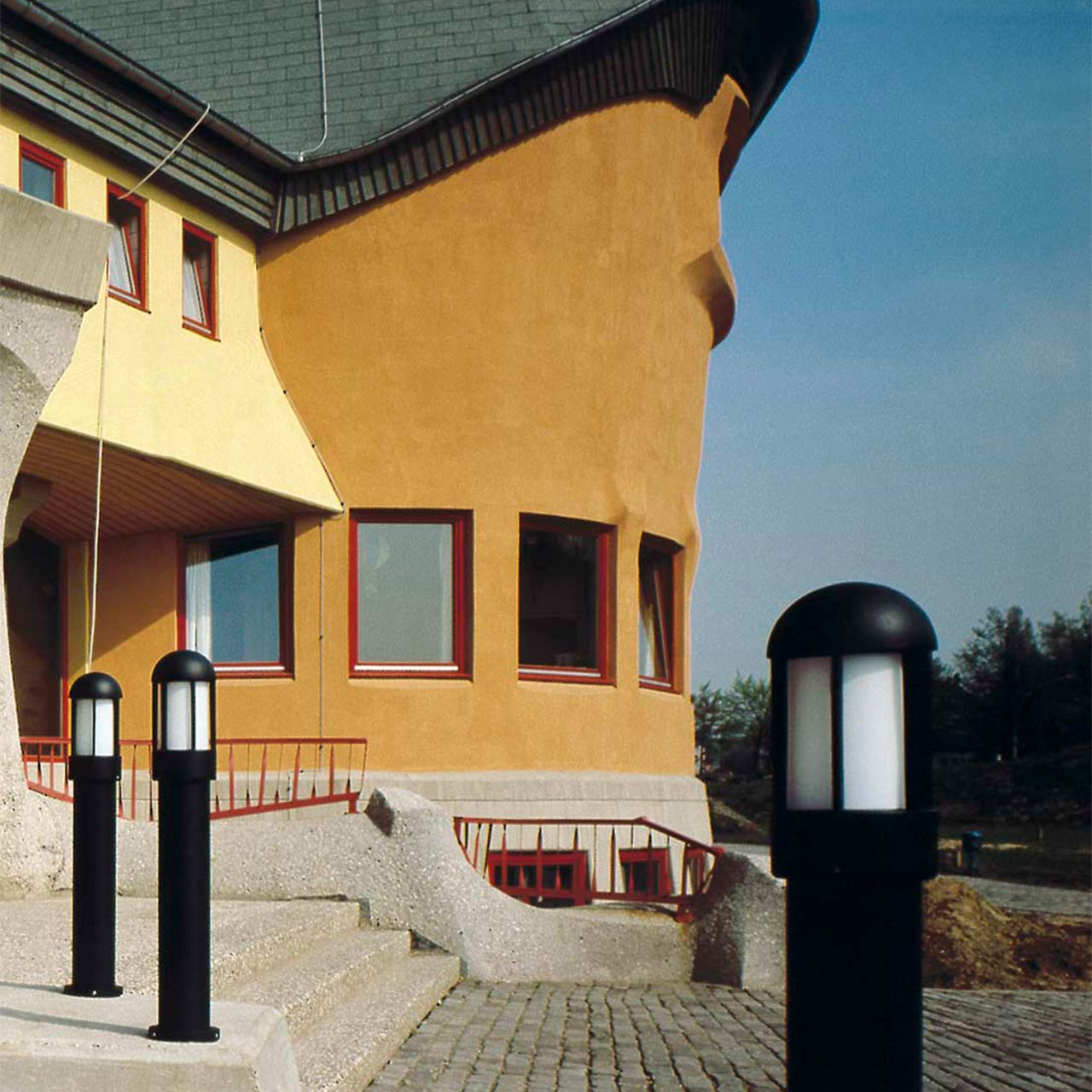 Albert brothers – production of pillar luminaires for sophisticated requirements
To ensure that you can enjoy your pillar lights for years to come, Albert Leuchten manufactures these products from durable and selected materials. The body of our pillar lights is made of cast aluminium. Wind and weather cannot harm this material. The built-in light is additionally protected by a hardened opal glass.
The slightly milky glass enables a balanced and absolutely glare-free light diffusion. With protection class IP 54, our pillar luminaires are also shielded against splashing water and dust in damaging quantities from all sides.
For the colour scheme of our pillar luminaires, we have taken our cue from popular classics. Lighting for your pillars is available from Albert Leuchten in anthracite, black, white or silver. With this selection, you can perfectly match your new pillar light to the appearance of your pillars. By the way: A suitable mounting plate for installing the luminaire on the pillar is of course included in our scope of delivery.