Albert illuminants - light bringers for our lamps
Lamp, luminaire, illuminant – the linguistic usage causes some confusion when it comes to lighting. But it is actually quite simple: while experts refer to the entire lighting object, including the luminaire, as a lamp, a luminaire is exclusively the light source of a lamp. The luminaire is therefore there to produce the light.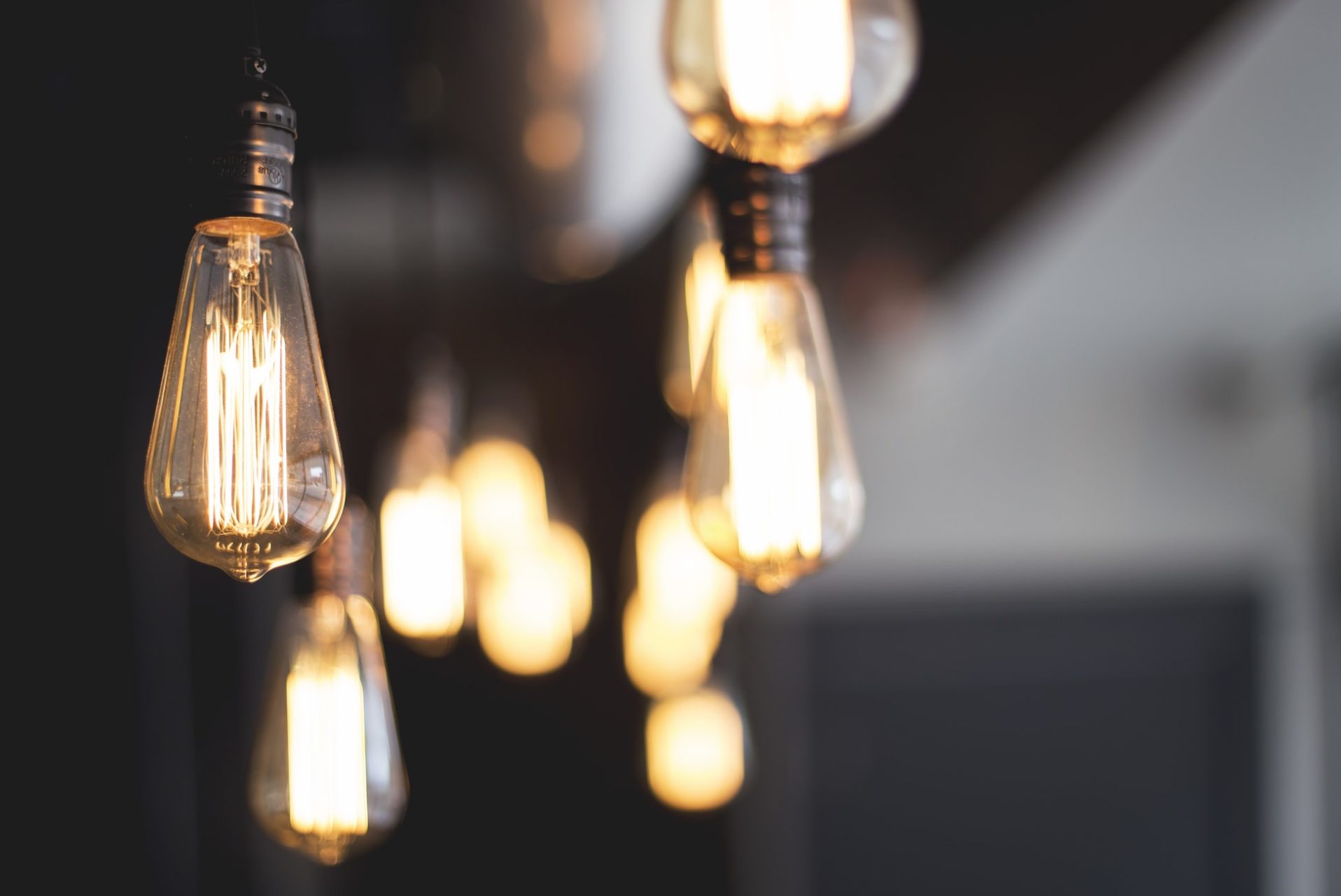 Technical revolution through LED technology
This is precisely where there has been an important upheaval in recent years. Conventional incandescent luminaires have gradually been replaced by modern LED light sources.
LED lights have enormous advantages compared to the classic "light bulb". As a rule, they have a much longer life and waste virtually no energy in the form of heat. In addition, LEDs provide full brightness immediately when switched on and are available in different light colours on request.
Years of guarantee for replacement lamps
No wonder, then, that we rely exclusively on energy-efficient LED technology for our products. At the same time, we have designed many of our luminaires in such a way that you can replace defective ones yourself within minutes.
Because we only use the most common lamp sockets for Albert luminaires, you can retrofit replacement luminaires for many years. We produce most of the LED components for our lighting solutions ourselves in our own factory in Fröndenberg. In our catalogue you will also find luminaires from Osram and Ledora – two leading companies for high-quality lighting technology.
From E27 to G9 base – how to find the right light source
Admittedly: For non-experts, terms such as E27, E14, retrofit, GU10 and G9 can lead to confusion. In the end, however, you only need to know a few facts to make sure you choose the right illuminant. We will not leave you in the dark!
The elementary feature of a light source is the base. This part of the luminaire establishes electrical and mechanical contact with the lamp. To do this, the base is simply connected to the lamp socket.
The screw bases type E27 (wide) and E14 (narrow), which are very common with incandescent luminaires, have been transferred to LED technology. This means that older lamps can also be fitted with contemporary LED light sources.
Retrofit supplies older lamps with LED technology
This technical trick is called "retrofit" in the trade. Thanks to retrofit sockets, you can also get modern LED light sources for your older lamps from Albert Leuchten. We can guarantee availability for many years.
The same applies to light sources with pin base type GU10. The latter is used as a rotary lock for high reflector lamps. These include commercially available spotlights and halogen spots.
Another perennial favourite is the G9 pin base. You can recognise the G9 base by its two bent wire loops in a U-shape.
Although there are many other base formats, E27, E14, GU10 and G9 cover the majority of private replacement needs.
Energy efficiency class – this is how you find the right light source.
Besides the base format and size of illuminantsl, there are other important selection criteria. You should take these into account when buying a luminaire. You can recognise particularly energy-efficient illuminants, for example, by the fact that they are labelled with the energy efficiency class A, A+ or A++ on the packaging. The energy consumption of modern LED lighting is on average a good 85% lower than that of a classic filament.
Beam angle, wattage & co. – these factors play a role in lamp selection
When choosing a new energy-saving illuminant for your Albert product, you should also pay attention to the beam angle. This indicates the size of the light cone. A beam angle of 360° is particularly useful for outdoor luminaires so that paths and driveways are illuminated all around at night.
Spotlights and halogen spots, meanwhile, have a smaller beam angle. This makes these illuminants perfect for spotlighting decorative elements. When used in recessed floor luminaires, LED spots with a smaller light radius provide glare-free and atmospheric illumination of your garden.
Cold or warm light? Colour temperature is the deciding factor
A final important feature of light sources is colour temperature, which is measured in Kelvin (K). If you want to bathe your outdoor areas in warm white light, choose illuminants with a colour temperature below 3,300 Kelvin. Between 3,300 and 5,300 Kelvin, the colour temperature is neutral to the human eye.
Values above 5,300 Kelvin are perceived as white light. While warm white light radiates cosiness, cool white or daylight white ensures natural colour rendering.
In our general catalogue, you will find further information about light sources for Albert luminaires. Get an overview of our wide range of products now.