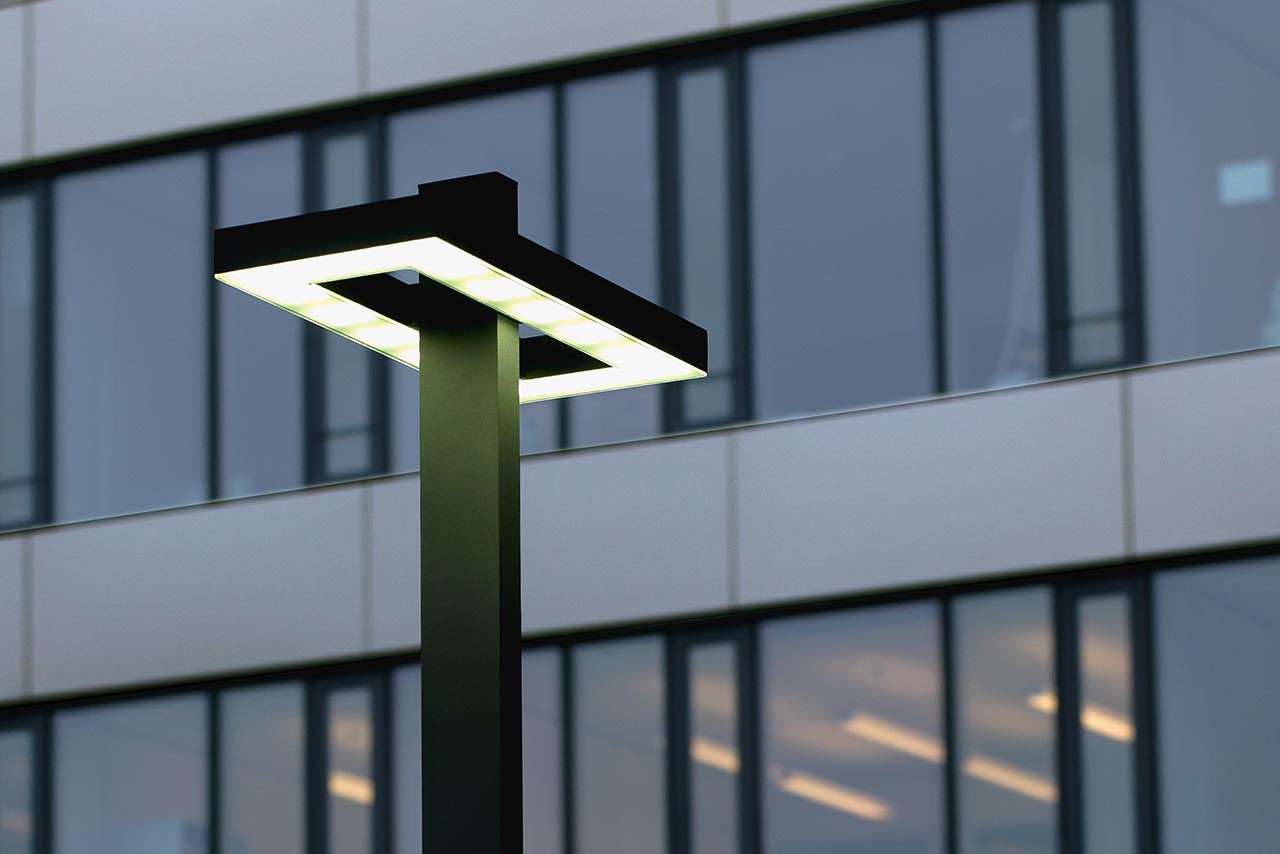 Albert path lights:
stylish signposts for the garden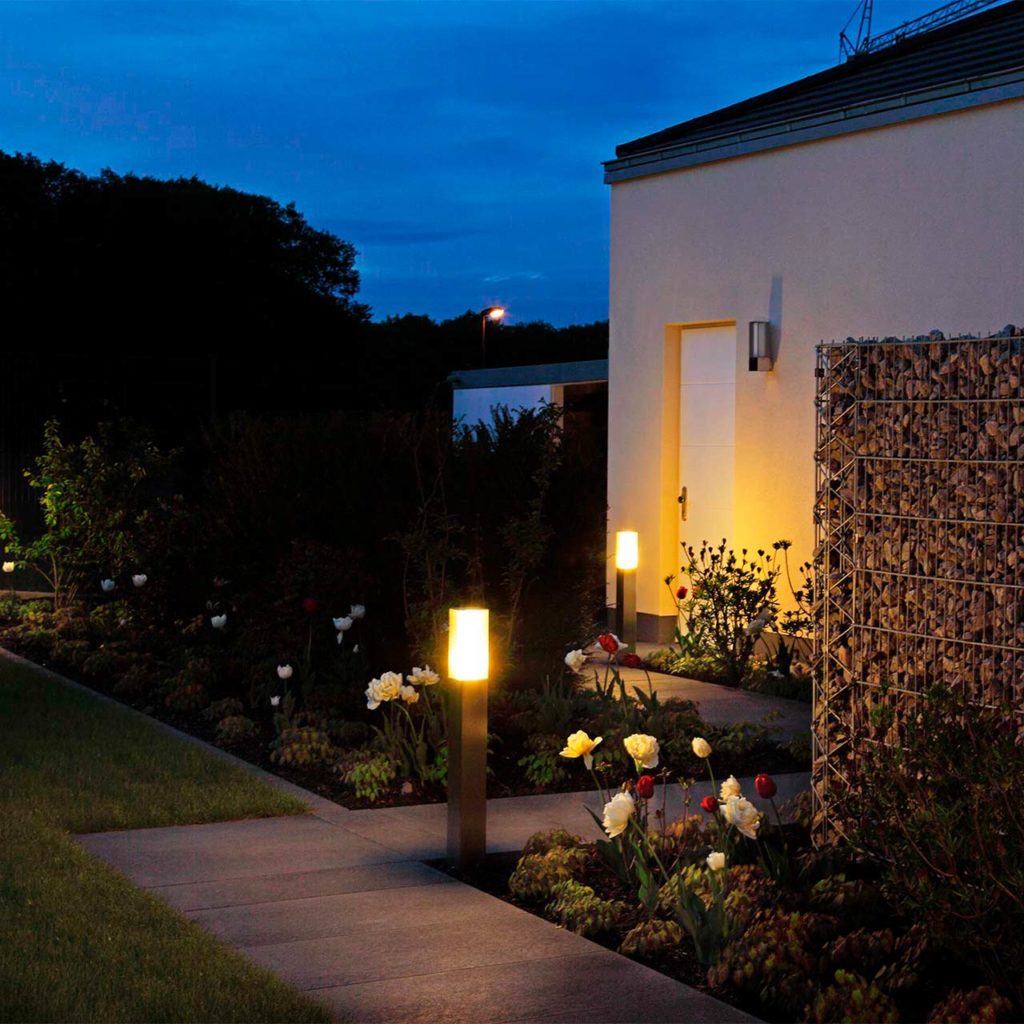 Show your guests the way with our path lights
With path lights, you can visually border paths, terraces and driveways. A beautiful arrangement of several path lights ensures increased safety, especially in the dark. A path lined with luminaires from our manufacture rounds off your outdoor lighting perfectly.
Directional luminaires by Albert: Knowing which way to go!
To illuminate an area of your property with path lights, Albert Leuchten offers several products. You have the choice between recessed ground luminaires, bollard luminaires, base luminaires or pole luminaires. All of the products mentioned are ideal for effectively setting the scene for walkways or driveways. Incidentally, the light from several LED luminaires also ensures greater safety.
Which path luminaire you finally choose is not only a matter of personal taste. Certain path luminaires are better suited for some applications than others. We tell you which path luminaire with LED technology is optimal for which application.
Recessed ground luminaires: space-saving path luminaires
Recessed ground luminaires have an immense advantage as pathway luminaires. The small recessed ground spotlights require hardly any space and are virtually invisible when switched off. When you switch on the luminaires, the small spotlights on paths or driveways reveal their full splendour.
Many recessed floor spotlights from Albert Leuchten allow either symmetrical or asymmetrical light distribution. While symmetrical light sources distribute the light beam evenly, asymmetrical lighting directs the light beam in a specific direction. For example, eye-catchers such as shrubs or stelae can be staged with warm white light. And thanks to their high IP protection rating, the spotlights are waterproof and dustproof.
Recessed ground spots as path luminaires have another advantage. The luminaire housings are extremely resilient and slip-proof. Even when mowing the lawn, you do not need to pay much attention to the ground recessed luminaires. Spotlights are particularly suitable for small plots of land as path lighting in the garden.
Bollard and base luminaires as modern pathway luminaires
With base and bollard luminaires, you can illuminate paths from different heights. For this purpose, we produce path luminaires with different sizes and designs. Our base luminaires are available in ground-level or waist-high versions. Meanwhile, our long bollard luminaires with heights of up to 3.50 metres are suitable for larger areas in private homes.
With our bollard and base luminaires, you can illuminate paths in a modern or timeless way. We have models with a classic spherical shape or path lights in country house style. Meanwhile, light pillars by Albert Leuchten impress with their slender shape. The LED path lights are crowned by an elegant glass cylinder.
Speaking of LED: Many path lights by Albert are equipped with replaceable LED components. With us, you enjoy a years-long replacement guarantee on any spare parts you may need. So you can be sure that you will enjoy our products for a very long time.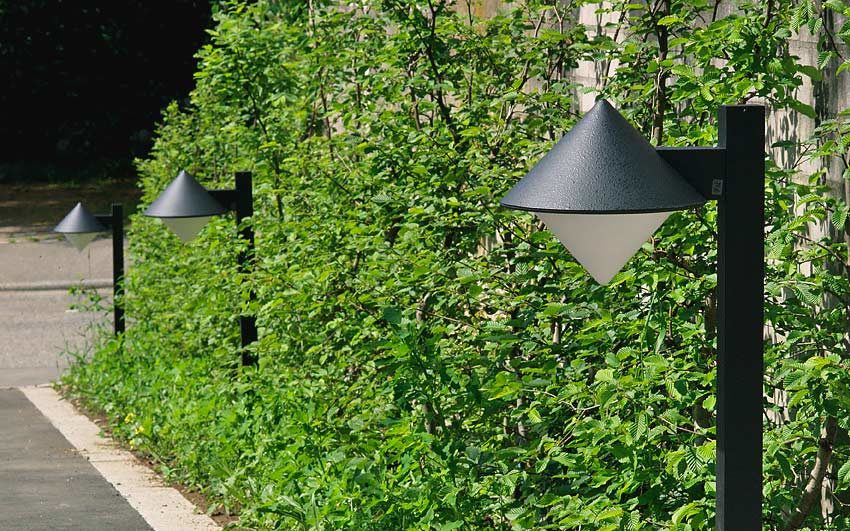 Pole luminaires for indirect path lighting
With large post-top luminaires, you can achieve effective path lighting even in professional applications. Post-top luminaires are suitable, for example, for illuminating car parks, walkways or access roads to company buildings. The huge light sources illuminate the areas from above, which ensures uniform light distribution.
Of course, our pole luminaires are also professionally equipped. Many models are infinitely adjustable. This allows you to control the light distribution individually. In addition, most of our lighting giants are supplied with a pole, door and cable connection box. With this equipment, installation by a specialist tradesman is child's play.
Albert path lights: Quality products for every taste
All path lights from Albert Leuchten are quality products "made in Germany". In our factory in Fröndenberg, Sauerland, we manufacture outdoor luminaires that perfectly combine design and function. From the first creative draft to the finished product, we make sure to present you with a wide range of sophisticated lighting solutions.
The advantages of our products are not only obvious in terms of design and quality. When it comes to environmental protection and sustainability, path luminaires from Gebrüder Albert also play in the top league. Thanks to low-consumption LED technology and path lights with motion detectors, we help you save electricity. In this way, Albert Leuchten makes a valuable contribution to environmental protection.
If you want to design the lighting of your paths in an appealing and high-quality way, then there is no way around Albert path lights. Find out more on our website and find the right LED path lighting for your application.