No products were found matching your selection.
Recessed ceiling luminaires for your covered property areas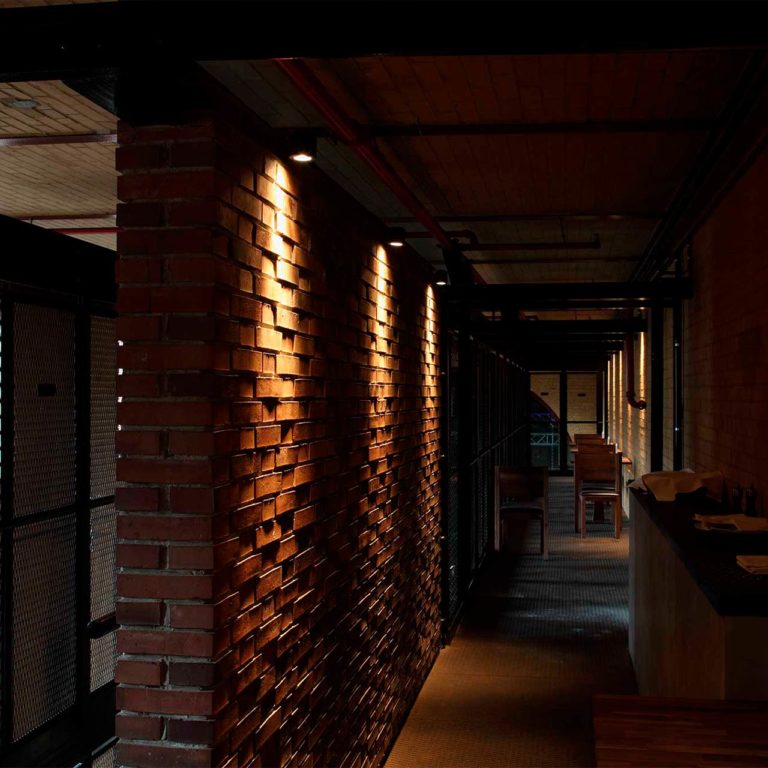 Recessed ceiling spotlights provide stylish lighting from above. The small spots are hardly noticeable after installation. They nevertheless create beautiful lighting arrangements in entrance areas. The same goes for covered patios or lounge corners. With this type of lighting, you not only make your outdoor areas safer. Recessed ceiling luminaires also create a particularly atmospheric ambience.
With their low installation depth, ceiling spotlights can be installed in a space-saving manner. The so-called downlights look particularly good on roof overhangs, carports or garden sheds. Wherever there is a roof for mounting the ceiling spots, you benefit from particularly cozy lighting.
However, recessed ceiling lights are also suitable for setting punctual light accents in outdoor areas. You have a flower column at the entrance to your house? Your property has a covered cellar staircase? You would like to provide your veranda with impressive light effects? Then install recessed ceiling spotlights from Albert Leuchten there.
Albert LED recessed lights – great light output, low electricity costs
We at Albert Leuchten are a company with history. However, when it comes to technology, we act on the cutting edge. For this reason, all our recessed ceiling spotlights are equipped with the latest LED technology. The ceiling spots for pressed glass reflector lamps PAR 20 are designed modularly. You can easily replace the LED bulbs yourself in case of a defect.
Because we promise you a years-long after-sale warranty on accessories, once purchased recessed ceiling lights from our company are durable light bringers. You can enjoy them for a long time.
Another plus: LED lights work very energy-efficiently, which has a positive effect on your electricity bill. Despite the low cost, reflector lamps spread a very bright and pleasant to the eye light. So you can safely say goodbye to the flickering and sparkling of traditional "light bulbs". A recessed ceiling spotlight with LED components shines evenly and brightly.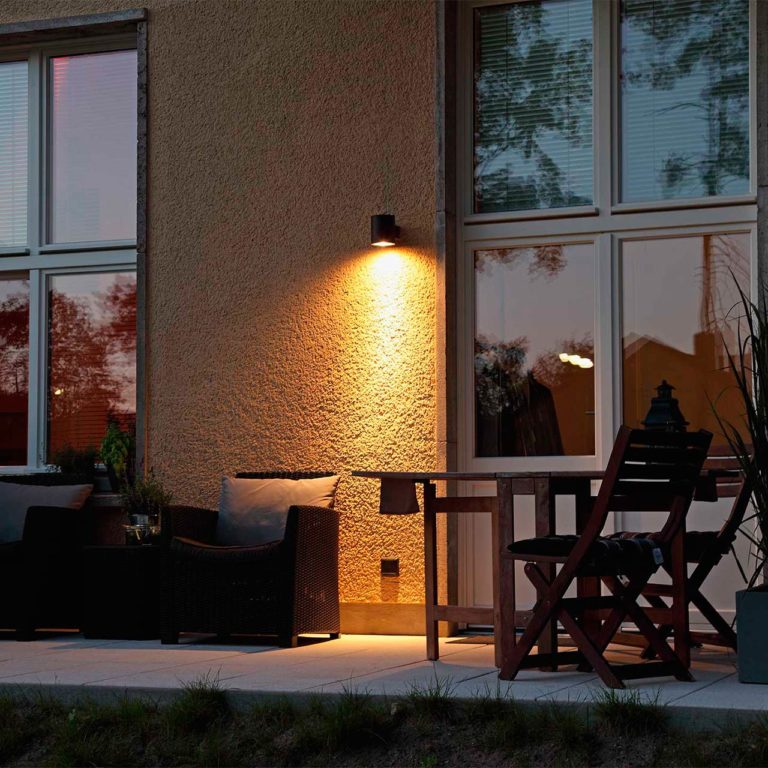 Resistant to cold, dirt and moisture – high-quality recessed luminaires for outdoor ceilings
At Albert Leuchten, you can get recessed ceiling spotlights made of cast aluminum or stainless steel. Both materials have optimal properties for outdoor use. They are rust-resistant, insensitive to different temperatures and also durable and low-maintenance.
To ensure that nothing happens to the sensitive lighting technology inside the ceiling spotlights, our makes have the IP23 protection class. This means that they are optimally protected against the penetration of larger solid foreign bodies as well as against water spray.
Wide range of colors, many options for installation
Our recessed ceiling spots are usually operated via the normal household power supply. Wherever appropriate power lines are laid or planned, ceiling spots from Albert Leuchten provide ambient light.
When designing our LED recessed ceiling lights for outdoor use, we provided all available models with similar dimensions. In the roof overhang, on the terrace or on the garage, you only need several ceiling outlets. Here you can have our lights installed by a professional.
For the installation opening, the same dimension applies to all recessed ceiling spotlights from our production. All spots have a size of 100 mm x ø 88 mm. Therefore, your specialist craftsman has an easy job installing our recessed ceiling spotlights.
Theoretically, it is even possible to install different models from our company in a row. We produce our cast aluminum recessed ceiling lights in black and white. Therefore, even a stylish checkerboard pattern under the ceiling would be conceivable for visible areas.
Our stainless steel ceiling spotlights, with their silver finish, also harmonize perfectly with many different color schemes. Your roof overhang is painted white, dark or wood colored? Then there are many possibilities. Choose black spots to go with a bright white wood ceiling. Set modern accents of stainless steel on classic oak, walnut or teak. The decision is entirely yours.