No products were found matching your selection.
Albert recessed wall lights - small & stylish light sources
Recessed wall luminaires blend aesthetically into the brickwork, making the most of the space. They are perfect for beautifying basement stairs, garden walls, brick terraces, balconies or even house facades. Especially on narrow entrances, there is often little space for other light sources, such as bollard or pedestal lights. In this case, LED recessed wall lights from Albert Leuchten are a welcome alternative.
Because masonry on balconies or in gardens often has a shallow installation depth, our recessed wall luminaires have a very compact design. All your craftsman has to do is create an installation opening measuring 180 x 86 x 100 or 260 x 86 x 100 millimeters and cut wall slots for the subsequent cabling. That's all it takes to install our recessed wall luminaires.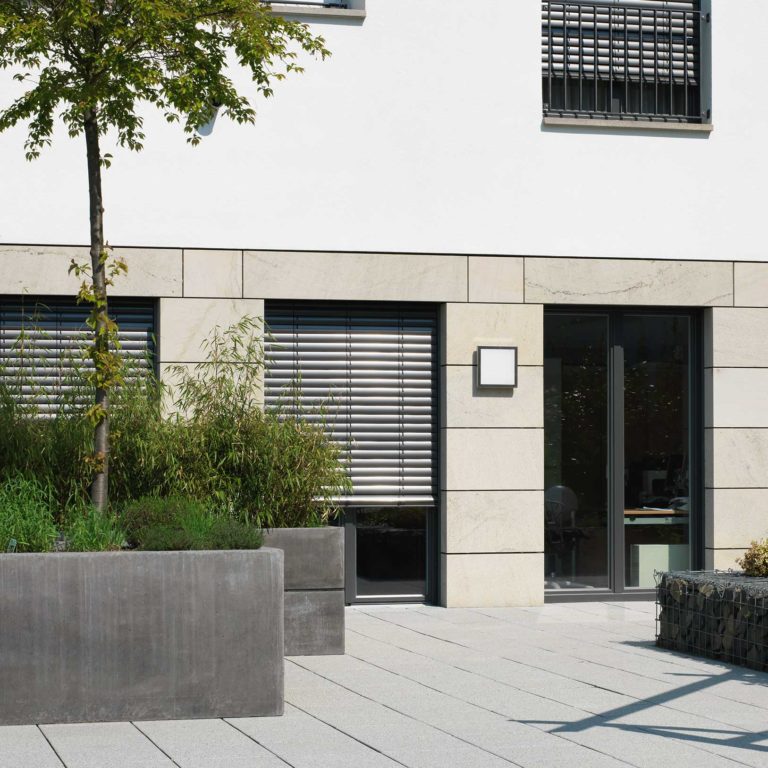 Recessed wall luminaires for outdoor use – safe, because of IP protection class 54
Like any outdoor luminaire, a recessed wall luminaire should be well protected against dust and moisture. At Albert Leuchten, every electronic product is equipped with the necessary and legally required protection class.
Our recessed wall lights have IP54 protection class. This means that the outdoor housings are protected against dust in harmful quantities and contact with the outside. Even direct water jets cannot harm our recessed wall luminaires.
Recessed wall lights from Albert Leuchten – economical and bright
Our recessed wall lights are equipped with high-quality and energy-saving fluorescent lamps type TC-D. White covers made of Makrolon ensure uniform and glare-free light distribution. This thermoplastic polycarbonate material is significantly more scratch and impact resistant than conventional plastic. This significantly extends the service life of our recessed wall luminaires.
The milky Makrolon promotes a very pleasant lighting effect. The brightness of the installed fluorescent lamp is hardly affected. Therefore, recessed wall luminaires are not only suitable for decorative purposes. They also provide more safety on sidewalks, terraces or poolsides. Our LED recessed wall lights are also excellent for lighting stairs. A recessed wall luminaire on stairs provides indirect lighting. In terms of safety, a staircase recessed wall luminaire also makes sense.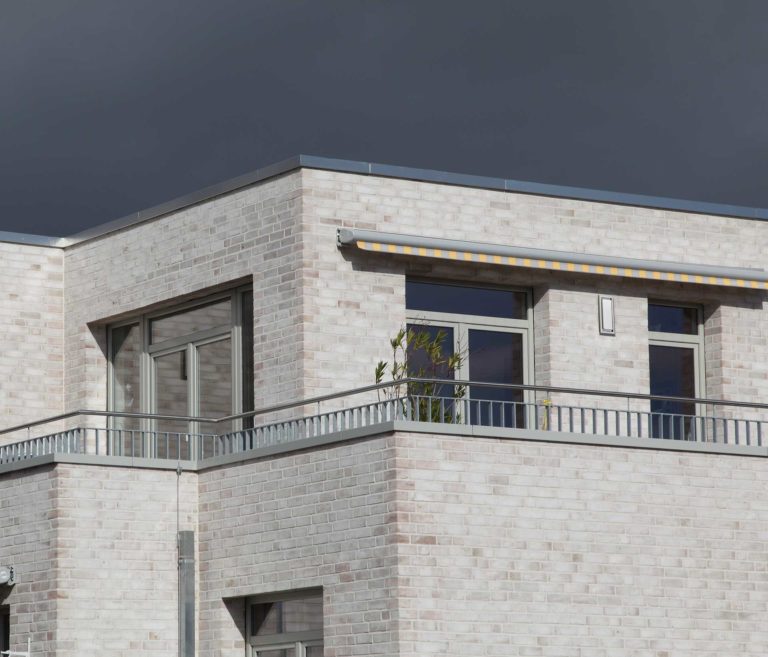 Stainless steel and cast aluminum – the perfect materials for recessed spotlights
All recessed wall lights from our manufacture are made of cast aluminum and stainless steel. These high-quality materials offer significant advantages, especially when used outdoors. For one thing, stainless steel and aluminum cannot rust.
In addition, they are resistant to moisture and dryness. The materials are also extremely resistant to extreme temperatures. They can withstand blistering hot summers and bitterly cold winters without damage.
Recessed wall spotlights made of cast aluminum and stainless steel also cut a fine figure visually. The discreet and modern surround in silver color harmonizes perfectly with the cover made of white Makrolon. With this design, this recessed wall light fits perfectly with dark, light or even colorful masonry.
Browse our website for classy recessed wall lights. Use them on your property as step lights or stair lights. At Albert Leuchten you are guaranteed to find the right product to suit your ideas.