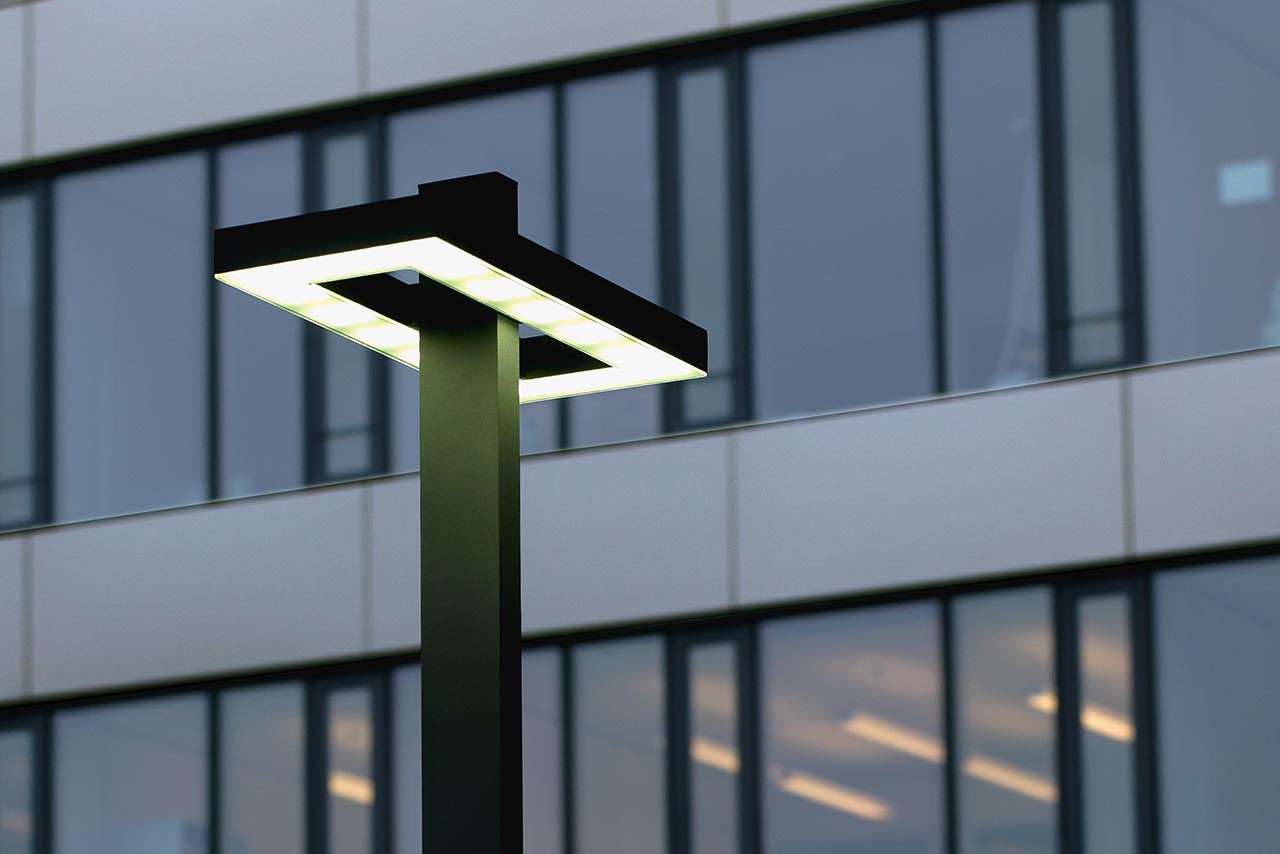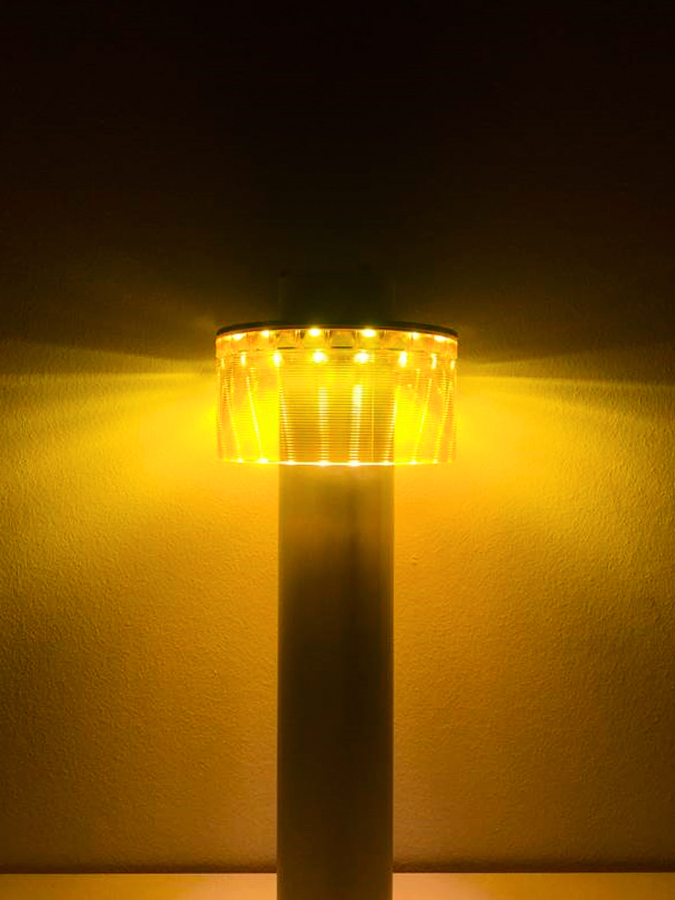 Amber LED – Outdoor lighting for more environmental protection
Amber LED is an innovative and environmentally friendly lighting concept by Albert Leuchten. The warm light of the Amber LED attracts significantly fewer insects and promises lower light emission. With the warm amber and cosy light, you thus make an important contribution to biodiversity in your garden. Moreover, with Amber LED you can enjoy the evenings on your terrace in a much more relaxed way.
In summer, there is nothing nicer than letting the day come to an end on the terrace or balcony. However, it is not uncommon for the relaxed atmosphere to be disturbed by flying pests. Normal artificial light magically attracts moths, flies, beetles and other creatures.
This is not only annoying for people, but also bad for the environment. The so-called light emission irritates insects during their night flights. The reproduction and biorhythms of the animals are severely disturbed. Conventional incandescent lamps can even become a deadly trap for mosquitoes and the like because of their strong heat generation.
Not so with our nature-conscious Amber Lights. Here, thanks to a colour temperature similar to 2,200 Kelvin, most of the light is outside the visible range for insects. That is why outdoor lighting with Amber LED is virtually invisible to insects.
Hardly any animals are attracted to the artificial light source. And because LEDs do not get hot, no insects burn up in the honey-coloured light.
Amber LED – the "environmental light" from Albert Leuchten
Insect and environmentally friendly light usually has significantly lower proportions of blue and ultraviolet spectra. These wavelengths are particularly attractive to insects, while warm amber lighting is less swarmed by moths. Our amber LEDs are therefore almost invisible to insects. 90 percent of the emitted light is simply not perceived by moths and other six-legged creatures.
With this knowledge, we at Albert Leuchten have developed our Amber LEDs. The amber-coloured amber lighting is extremely atmospheric and insect-friendly. It also appears less scattered than white light.
The resulting lower light pollution has a positive effect on the ecosystem. This also benefits the flora and fauna in your home garden. Choose Amber LED from Albert Leuchten. Make an important contribution to local environmental protection.
Amber LED – cosy lighting with warm light colour
Albert Amber LEDs are not only recommendable for ecological reasons. The special yellowish light colour also offers other advantages thanks to its low light emission. In road traffic, the warm light particularly highlights potentially dangerous areas. The resulting increased attention of road users significantly reduces the risk of accidents.
In addition, the warm light of amber LEDs is perfect for giving structured surfaces an atmospheric appearance. For example, illuminate historical buildings made of bricks, sandstone or tiles with our Amber LEDs. Let the rugged materials come into their own particularly well with the amber-coloured light.
Albert Amber LED – energy-saving light sources for garden & co.
Our LED light sources of the Amber series are not only particularly environmentally friendly, but also very economical. LED lights consume significantly less electricity than conventional filament lamps. Thus, the use of Amber LEDs also makes itself felt in your wallet in the long term.
Another advantage of advanced LED lighting is that the light sources are extremely durable. LED light sources have a lower heat generation. This prevents energy from being wasted and promises greater safety for people and animals.
Albert Amber LED for bollard luminaires, light columns and more
Would you like to install the insect- and environmentally-friendly Amber LED light in your garden? Or use it to illuminate the park or outdoor areas of your company building? Then we offer you several possibilities to put this plan into practice. At Albert Leuchten, you can get light sources with amber LED technology for many different bollard luminaires, light pedestals and post-top luminaires.
Use our PDF catalogue or our website to select the right product for your application. Choose Albert Amber LED and make an important contribution to the ecosystem.