Albert design lights – trendy & practical lighting solutions for outdoor use
Modern outdoor lights enhance gardens, terraces, sidewalks or house facades without being bold. The simple and noble design of modern garden lights fits perfectly into the design of your outdoor areas. Thus, contemporary path lights, wall lights or recessed floor lights are suitable for all lighting concepts. They make a property brighter and safer.
At Albert Leuchten, you will find modern lights for every application. Use our fashionable and trendy object luminaires to accentuate structural highlights. This works equally well for commercial spaces, office parks, or teaching and research facilities.
In private gardens, too, modern spit spotlights made of cast aluminum provide impressive lighting accents. And a wooden terrace with integrated recessed floor spotlights immediately looks much trendier. As you can see: With our modern outdoor lights, there are no limits when it comes to advanced lighting concepts.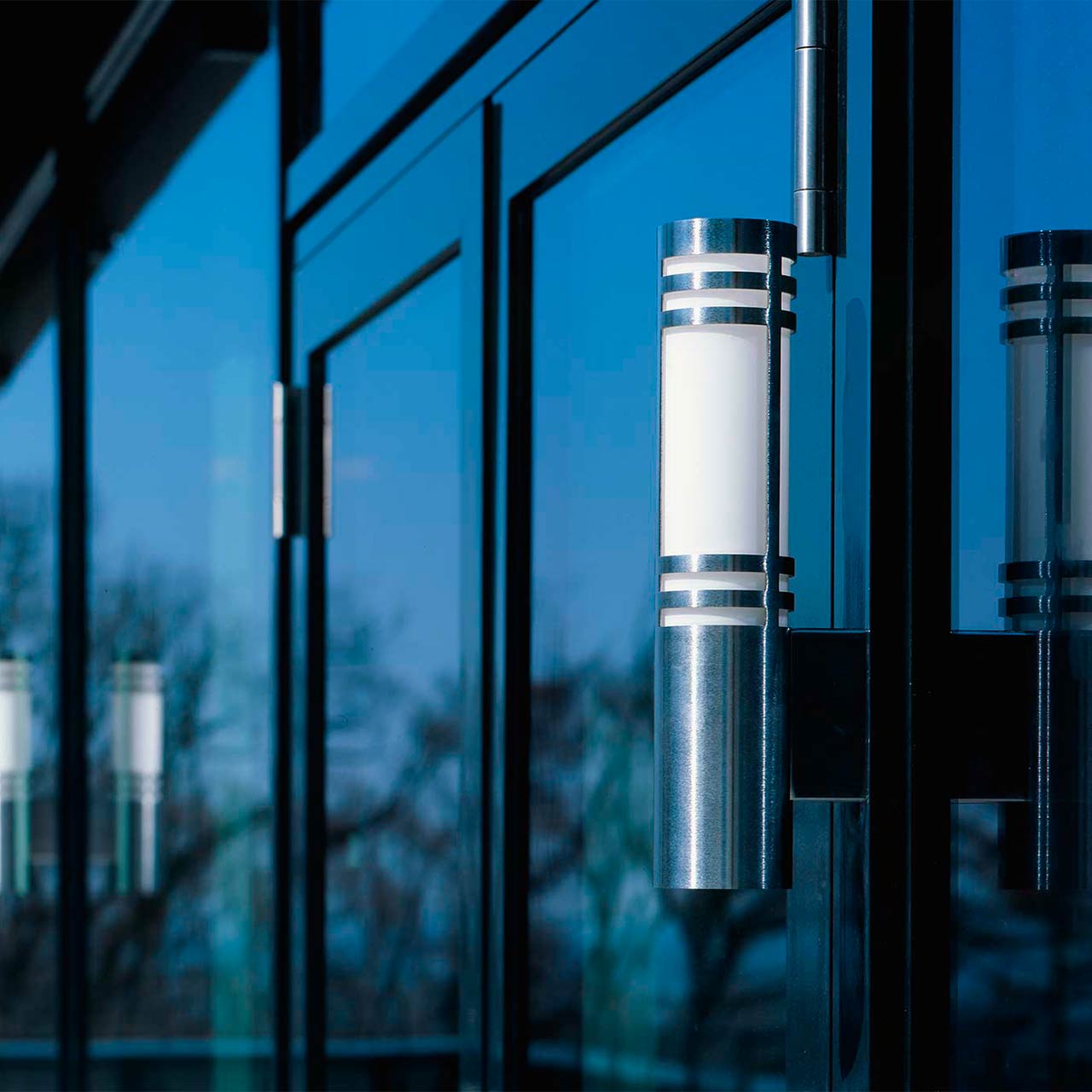 Design lights made of stainless steel – stylish, modern and solid
Albert Leuchten has been producing handcrafted and high-quality outdoor lights for almost 70 years. These are also visually convincing in every respect. As your lighting partner, we want to offer you products that you will enjoy for many years. That is why we manufacture our modern outdoor lights from stainless steel or cast aluminum.
Especially stainless steel looks very modern thanks to its shiny and smooth silver surface. The rust-resistant material is perfect for permanent outdoor use. It is highly resistant to heat and cold.
Even prolonged moisture is no challenge for stainless steel. Clean your modern outdoor lamp occasionally with a lint-free cleaning cloth. Then the body will look like it did on the first day.
For a uniform look, you can equip your outdoor areas with several products from Albert Leuchten at once. We've kept a consistent look in mind when designing our modern stainless steel lights. Our wall lights, base lights, and bollard lights are perfectly matched in appearance. We have even integrated house number lights, bell plates and mailboxes into the visual concept.
Modern LED design lights: contemporary lighting technology with energy-saving effect
State-of-the-art LED technology is at work in our robust and beautifully designed garden lights. Many of our wall or base luminaires are equipped with a retrofit base that accepts all common LED light sources. We also work with replaceable LED components for many object lights, for which we provide a years-long after-sales guarantee.
The high-quality components of our modern LED luminaires must of course be effectively protected against moisture. Albert Leuchten pays special attention to this safety aspect.
The same applies to the avoidance of voltage peaks in the building power supply system. Many of our modern outdoor luminaires are equipped with overvoltage protection as standard. This equipment even exceeds the legal requirements for safety.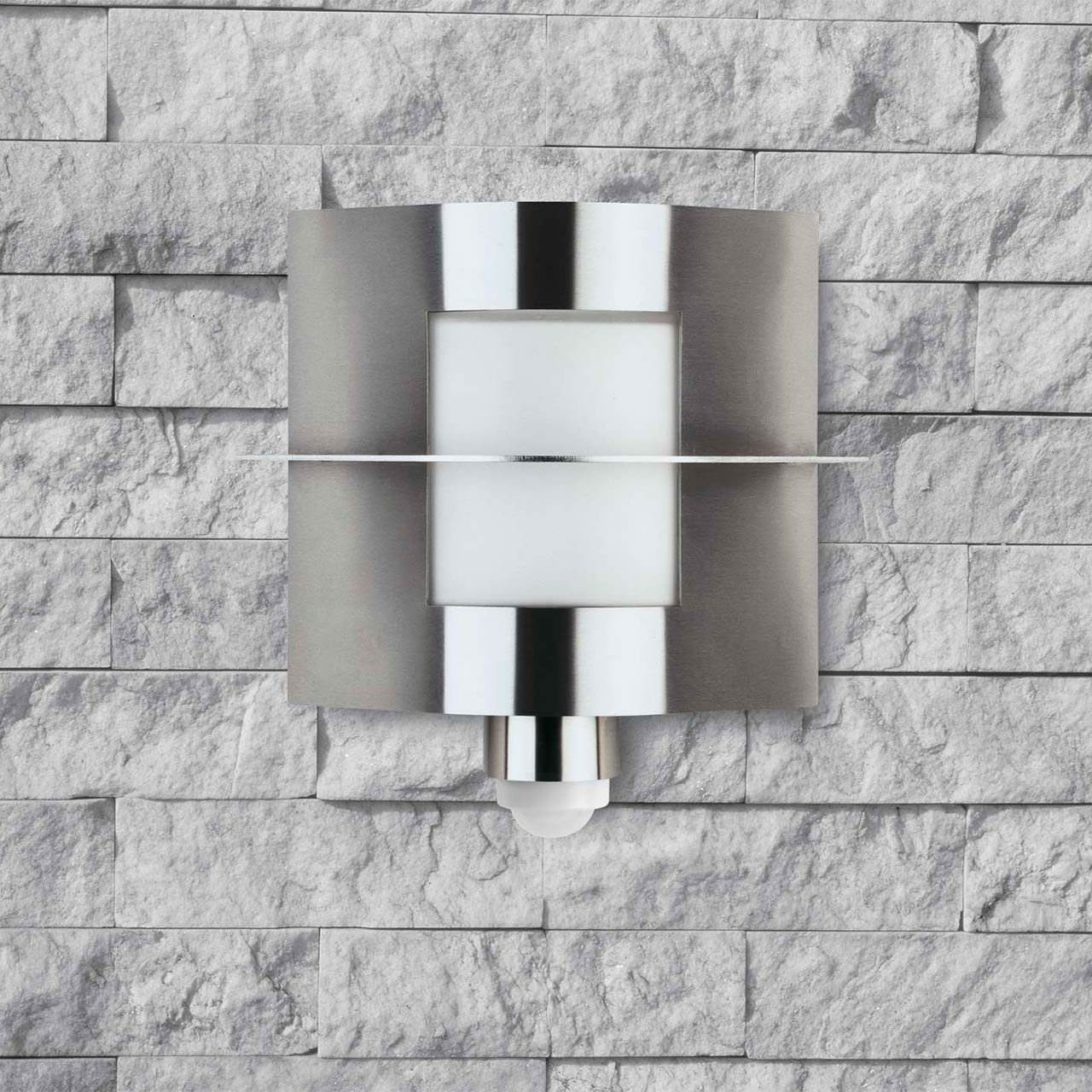 Modern outdoor design lights with motion detectors – for more safety & comfort
Motion detectors not only ensure comfort and safety at the entrance to the house. At the same time, our modern outdoor lights with motion detectors also offer a lot of potential for saving electricity. This is because you can not only set the lighting duration with these lights. You can also control the lighting conditions in which the motion detector reacts.
If you do need continuous light, then you can always connect a parallel switch if necessary. With this concept, our modern garden lights with motion sensor will become the star of your home entrance.
Further advantages of our fashionable outdoor design lights
Albert lights look great, save electricity, and are sturdy and durable. As if that weren't enough, some Albert lights offer other useful features.
Many spotlights, object lights or ground lights from our manufacture have a rotating light body. This allows you to direct the light beam individually.
This is particularly practical if you want to highlight special eye-catchers in your garden. These include, for example, an amphora with flowers or a gnarled oak tree in the front garden.
Our rotating and swiveling spotlights, whose light cones you can adjust according to your own ideas, are also extremely contemporary. You can achieve a particularly modern lighting design with our wall spotlights, which have a two-sided light emission. At Albert Leuchten, you can get modern outdoor luminaires that can be used to realize almost any lighting concept. Get creative now and browse our website for suitable lighting solutions for your project.